I've been an enthusiast since I planted my first rose (a 'Blue Girl') in my Zone 2 birthplace. It didn't survive (obviously, I know now), but the passion it's colour and scent engendered in me almost forty years ago remains. About twenty years ago I started collecting roses in earnest, looking especially for those known as "good parents", or at least "parents of good roses". My collection is grown in containers, and luckily I live in the mildest Canadian climate possible: on Vancouver Island, in Nanaimo, BC. I had intended to begin my cross-pollinations this season, but then I got a "The Big C" diagnosis, and spring-into-summer became drive to Victoria for radiation every weekday and well… I survived, and will thrive!, but I had to satisfy myself with some OP hips this year, and I'll do it with purpose NEXT YEAR. I'll list those OP seeds in a reply after this, but for now these are the roses I'm working with. Most are years-old, and a few I've had for a couple decades, like Alchymist. Anybody gotten anything interesting from that once-blooming beauty?!
My Roses, 2023:
R. banksiae lutea
Iceberg, Cl.
Leontine Gervais
Belinda's Dream
Mutabilis
Mrs Oakley Fisher
Julia Child
St Tropez
Belinda's Blush
Etoile de Hollande, Cl.
Munstead Wood
Royal Gold
Elina
Trier
Alchymist
Iceberg
Pearly Gates (sport of America)
Nymphenburg
J. P. Connell
Outta the Blue
Stephen's Big Purple
Night Owl
Lady of Shalott
Antike '89
Prairie Princess
New Dawn
Crocus Rose
Martin Frobisher?
Topaz Jewel
Golden Wings
Bull's Eye
Quadra
R. glauca
Nicole
Karl Herbst
Graham Thomas
Alberic Barbier
Don Juan
Lambert Closse
Above and Beyond
Rugelda
Love
Abraham Darby
Benjamin Britten
Charles Darwin
Burgundy Iceberg
Emily Carr?
Moonstone?
Double Knockout
Ballerina
Morden Fireglow
Double Delight
Moonlight in Paris
Westerland
Bolero
Laura Ford
Work of Art
Coffee Bean
Candy Sunblaze
Apricot Clementine
Sweet Fairy
Sweet Chariot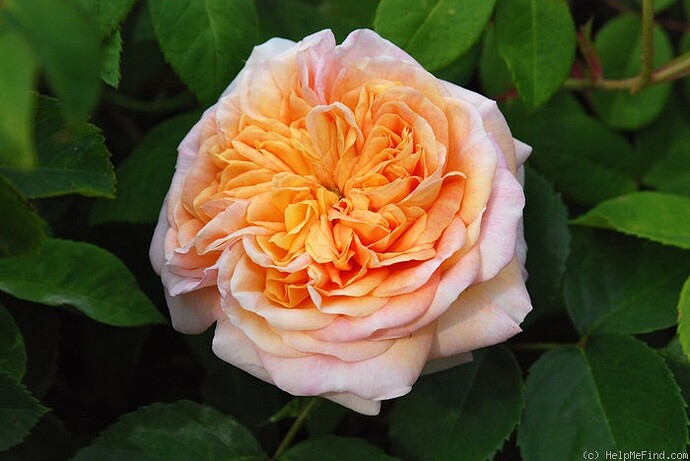 Photo of Alchymist by
Paul Barden