While looking into shoot tip abortion, I came across a fascinating book, 'On Buds and Stipules' by Sir John Lubbock.
On page 188 the author discussed Rosa persica:
"The stem is prickly, and the frequent occurrence of the prickles, sometimes in pairs, at the base of the leaf has led to their description as stipules; for instance, by Boissier in his great 'Flora Orientalis'."
Lubbock did not offer his opinion on the accuracy of this observation. But it did get me to thinking about infrastipular prickles in general. Lubbock gave examples of prickles that are undoubtedly stipules, such as those of Robinia pseudoacacia.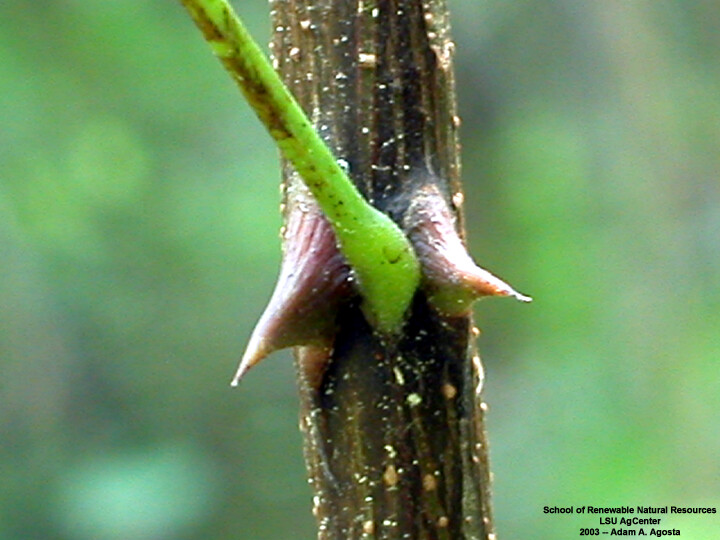 Now, compare those to the infrastipular stipules of Rosa woodsii.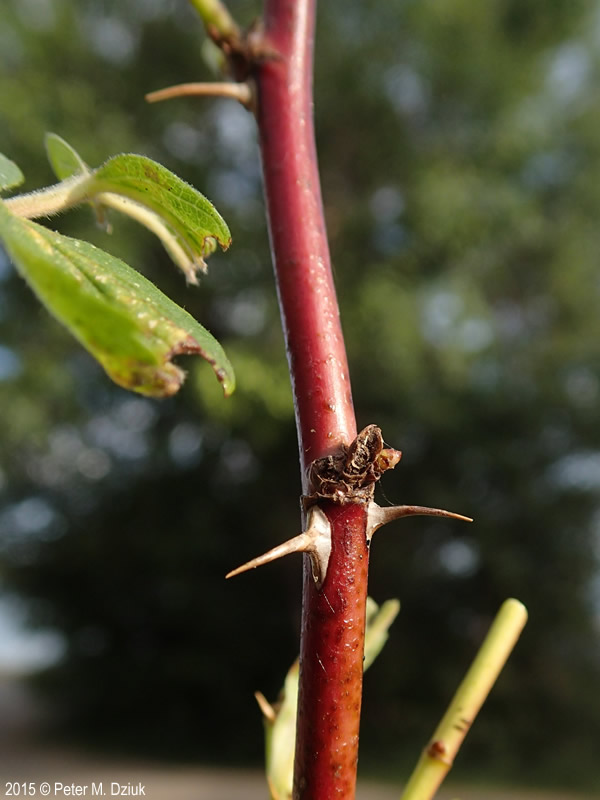 The relationship of stipules to leaflets is sometimes revealed in hybrids. For example, the orange has simple leaves. The trifoliate orange (Poncirus trifoliata) appears to have three leaflets, but technically the side-leaflets are stipules. But a hybrid of trifoliata and the Thompson Navel orange shows many 5 foliate leaves.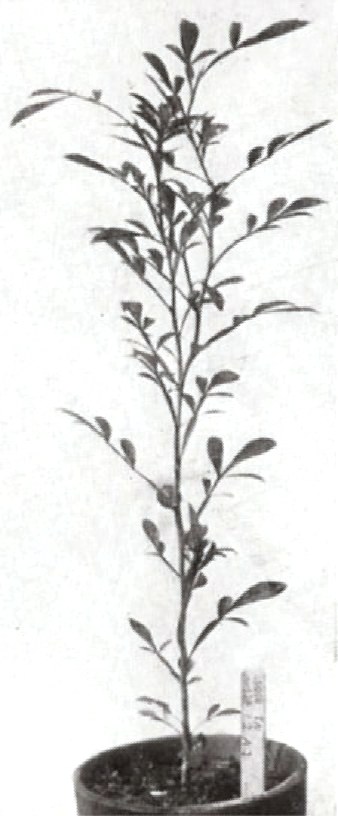 I am interested in the occurrence of infrastipular prickles in rose hybrids, and whether these are correlated (linked) with other traits of the parent that provided them.