Warm season's greetings.
A beginner's update on record keeping, etc. Any advice on methods appreciated!
I ended my intentional crosses at about 280 with a hip and seeds added here and there for a total of 800+ seeds. I labeled each cross on the stem of the hip with a label maker. Data entry was done with google docs in case of children breaking the computer.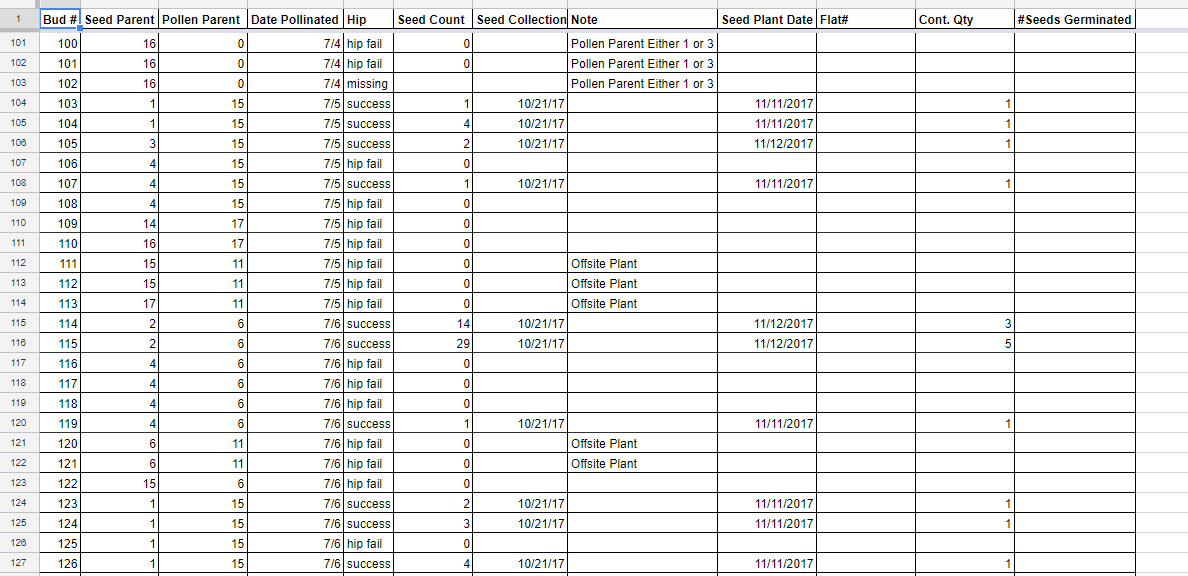 While not completely finished we entered the data into Tableau. (My husband works for them). It allowed us to take a quick look at the information.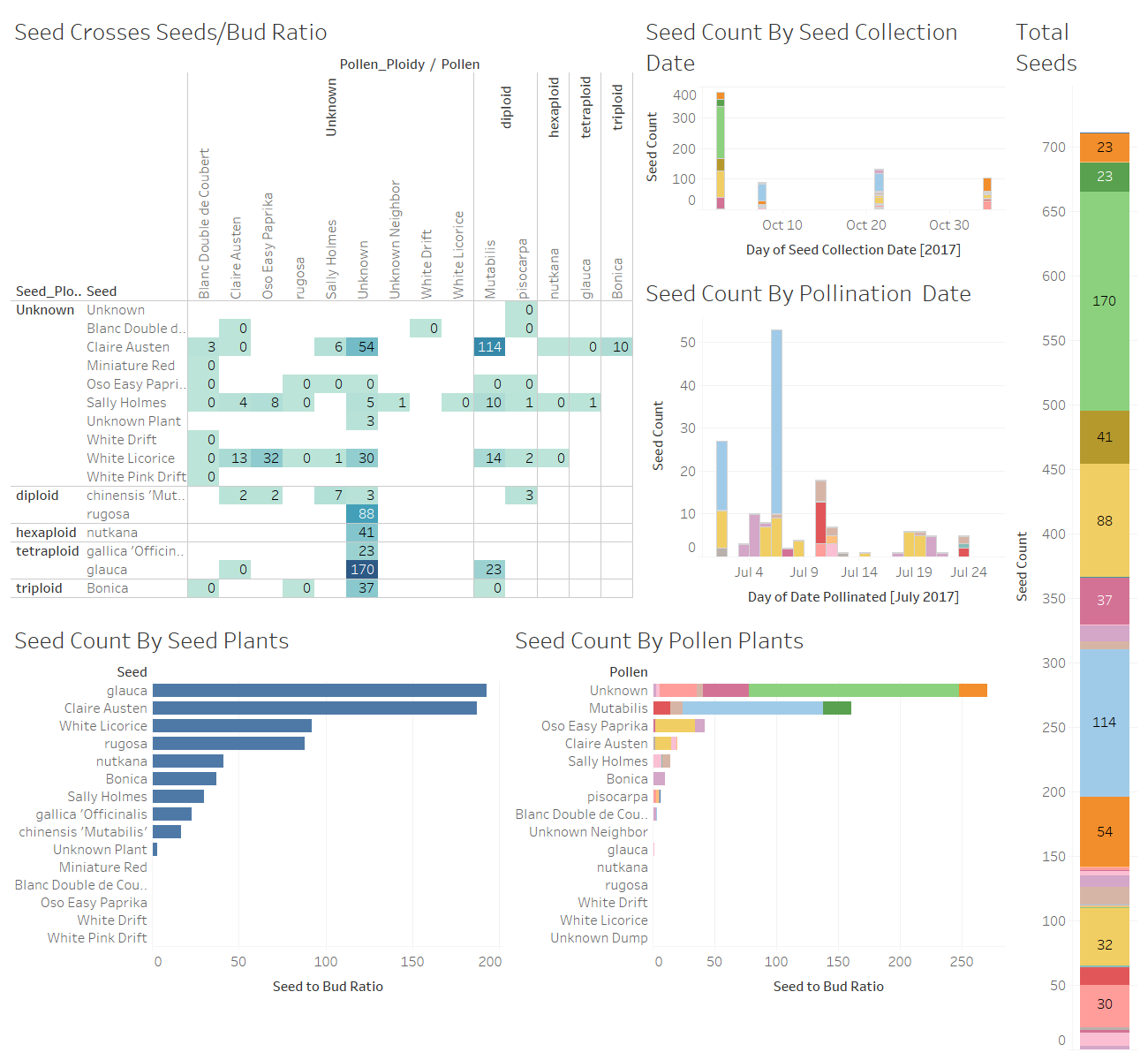 I planted about 4 different groups spaced out late October through December. Some I had shelled and sitting in a drawer for about a month. Others were planted much quicker. I planted directly into 4" pots or others I have on hand into a mix of about 1/3 vermiculite (or sometimes perlite), 1/3 potting soil, and 1/3 peat moss. The pots went directly into a temporary backyard greenhouse and I placed a heater in there to turn on low on chilly nights. I'm using a sensor push wireless thermometer to let me know how things are going in there.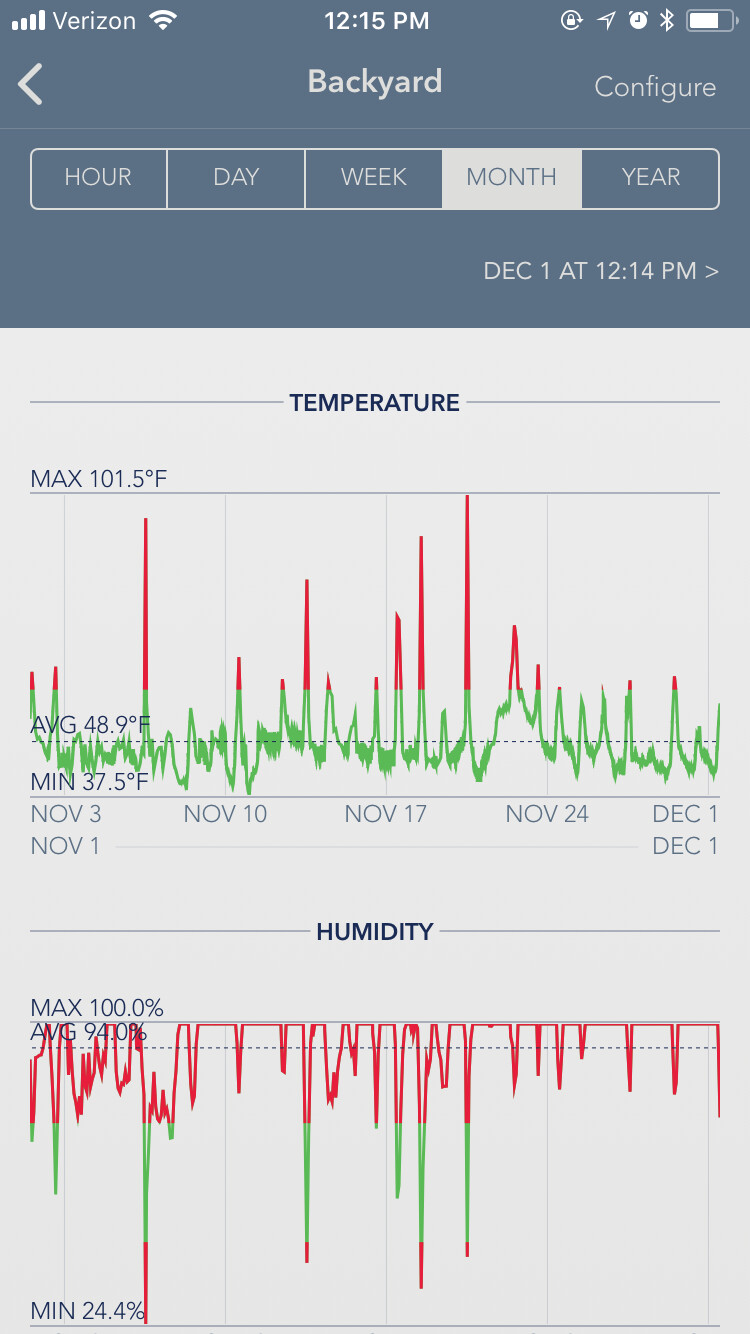 I need to work on not letting it spike too high!