The book ' Commercial Rose Culture ', Eber Holmes describes a seedling inarching -propagation method, which allows to inarch a few weeks old seedlings to a large stock. Moreover it is written, that a satisfying union may thus be induced where other methods of asexual propagation have invariable failed.
Rose seedlings three or four weeks old, after the first character leaves are developed, lend themselves very readily to the seedling-inarch method of propagation. ( below you will find the full article )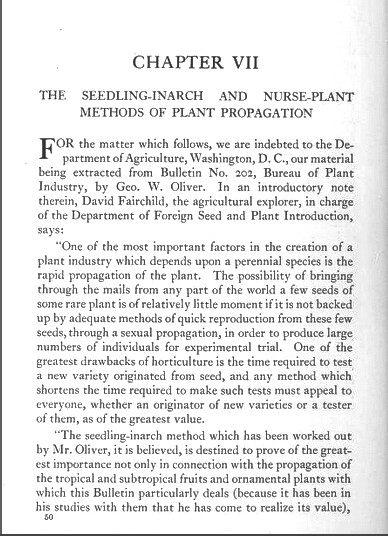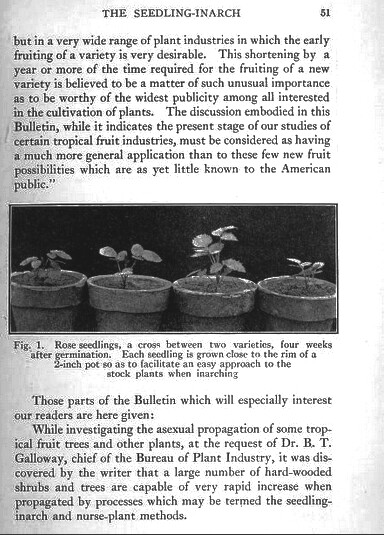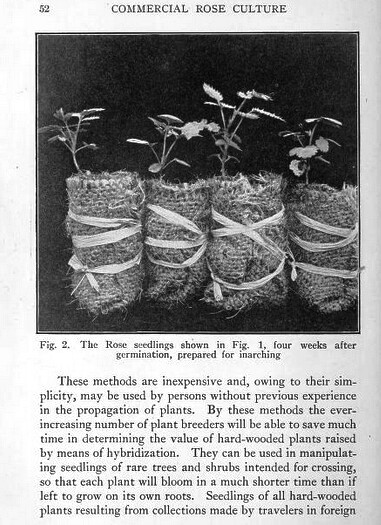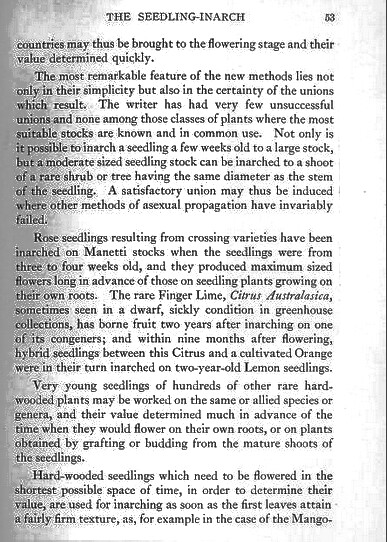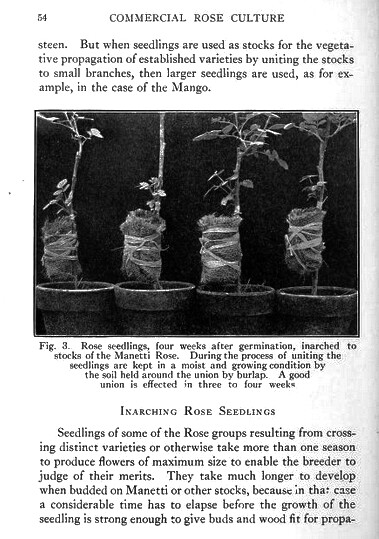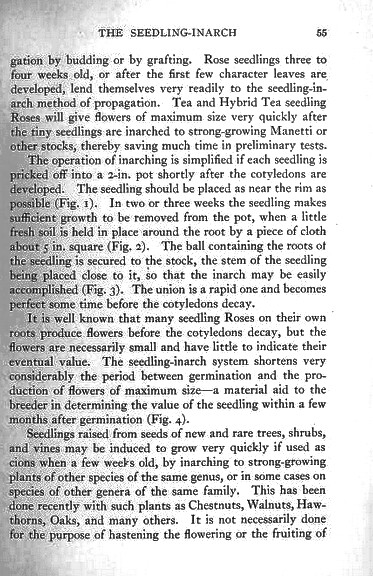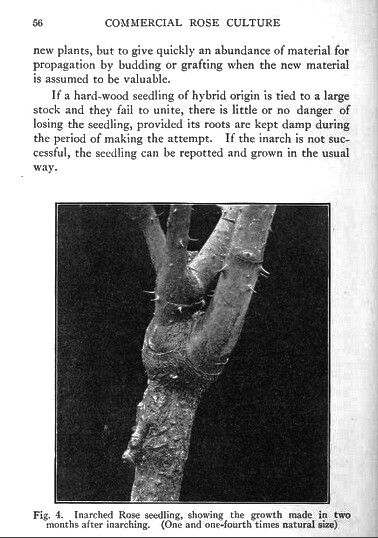 Until now, I have never propagated such young seedlings. Has anyone tried this method before and can report?* I'm curious about your opinions *Many thanks !