I hesitate to say our "heat" has arrived, as we're still under the 80 degree mark, but the sun is brilliant and the plants are making good use of the extended light hours. One of the L56Min2 self seedlings is pushing the most outrageous sepals.
l56min 2 self crested (9).JPG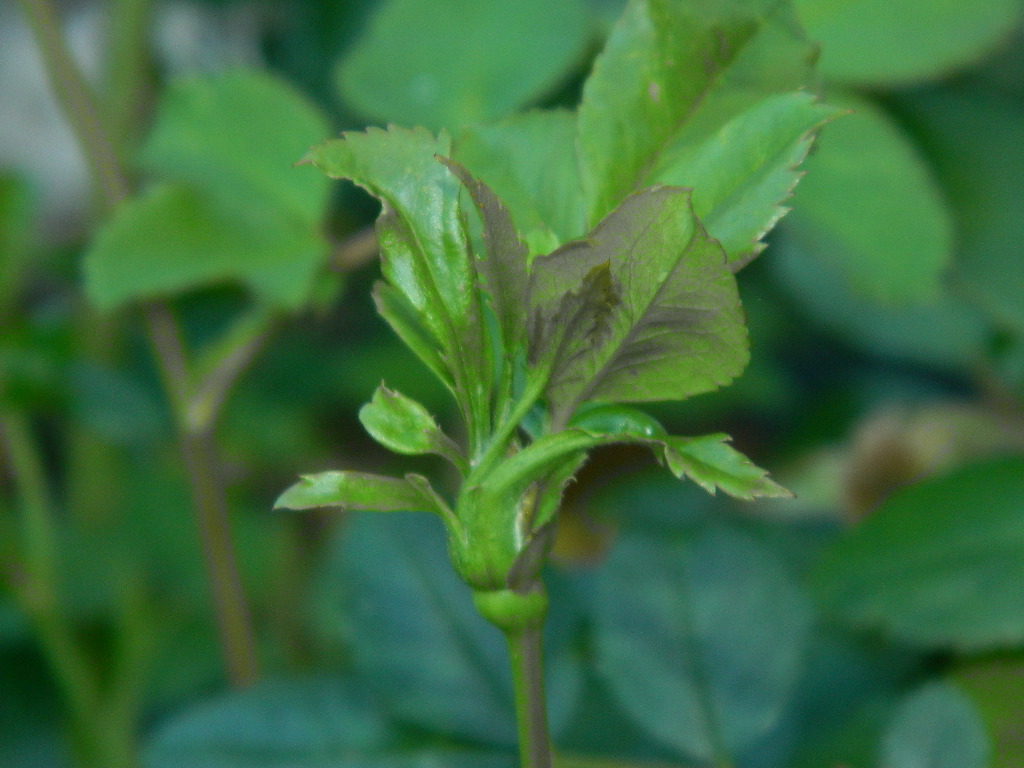 And, it hasn't just been there two buds, but all of them it's produced have been this over the top. This is the largest flowered L56Min2 self seedling. The bloom is about an inch and a quarter to an inch and a half in diameter.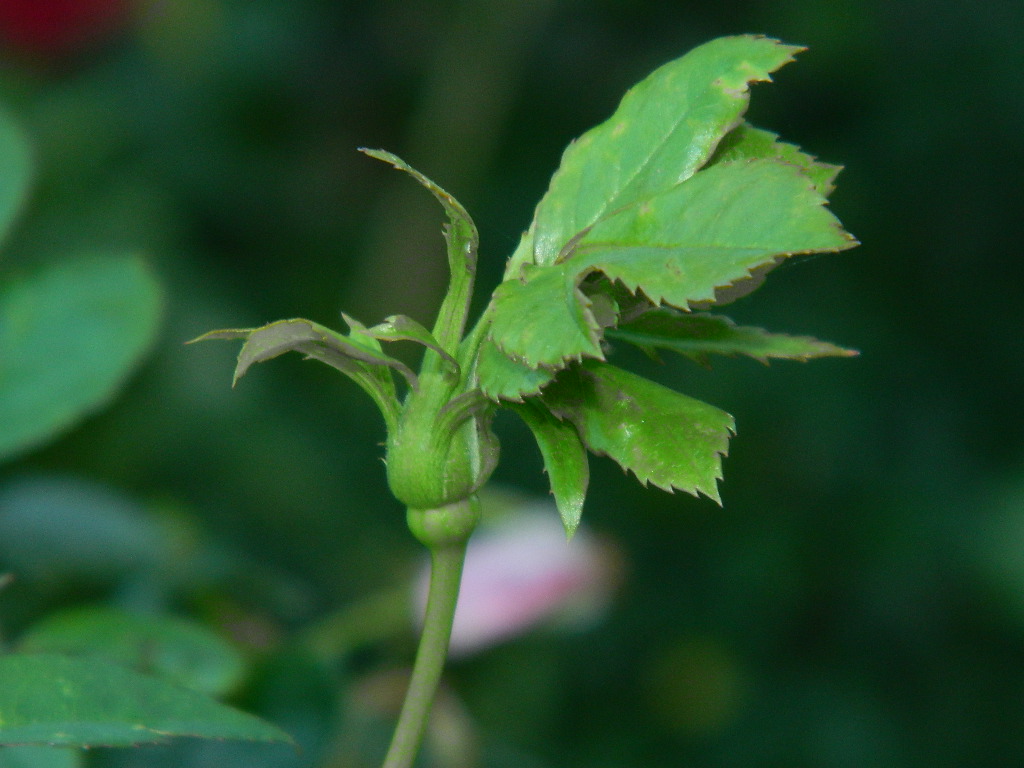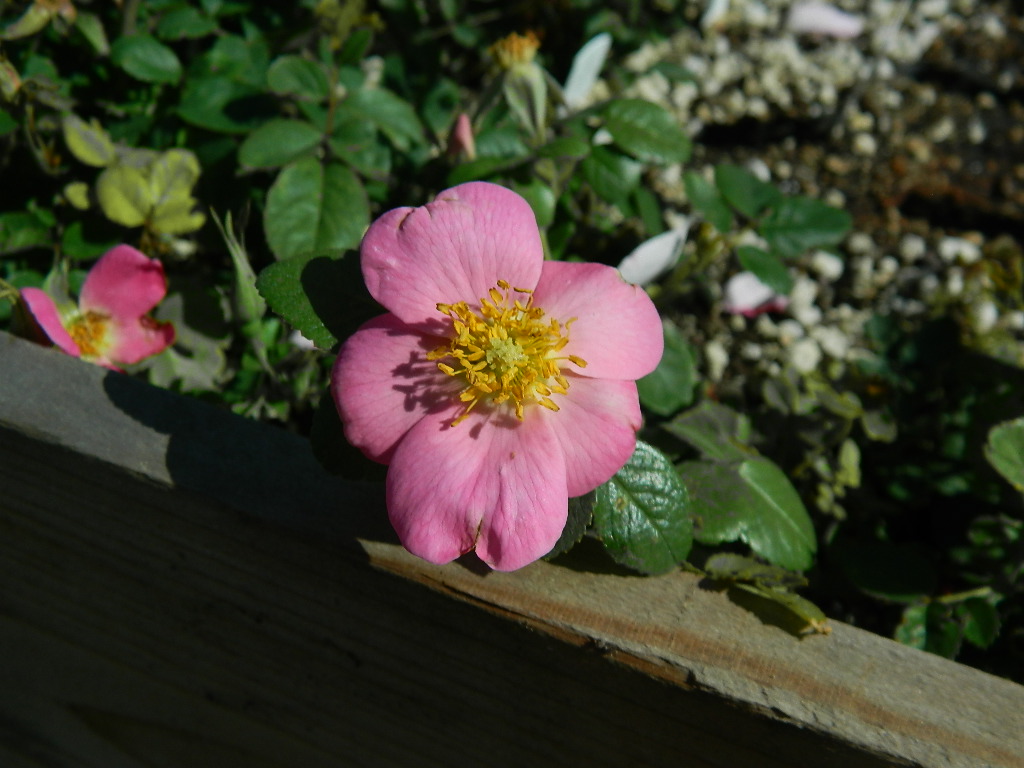 This is one of the darker L56Min2 self seedlings. I expect most of them to repeat their bloom as these L56Min2 selfs are less than ten months old and many are already flowering.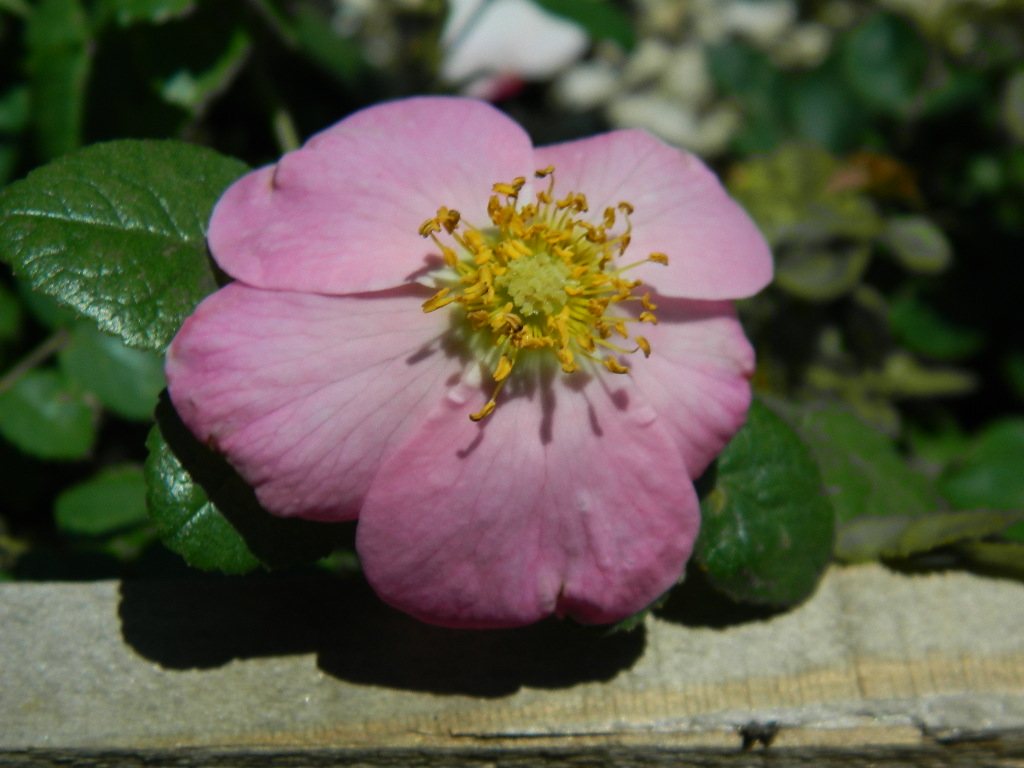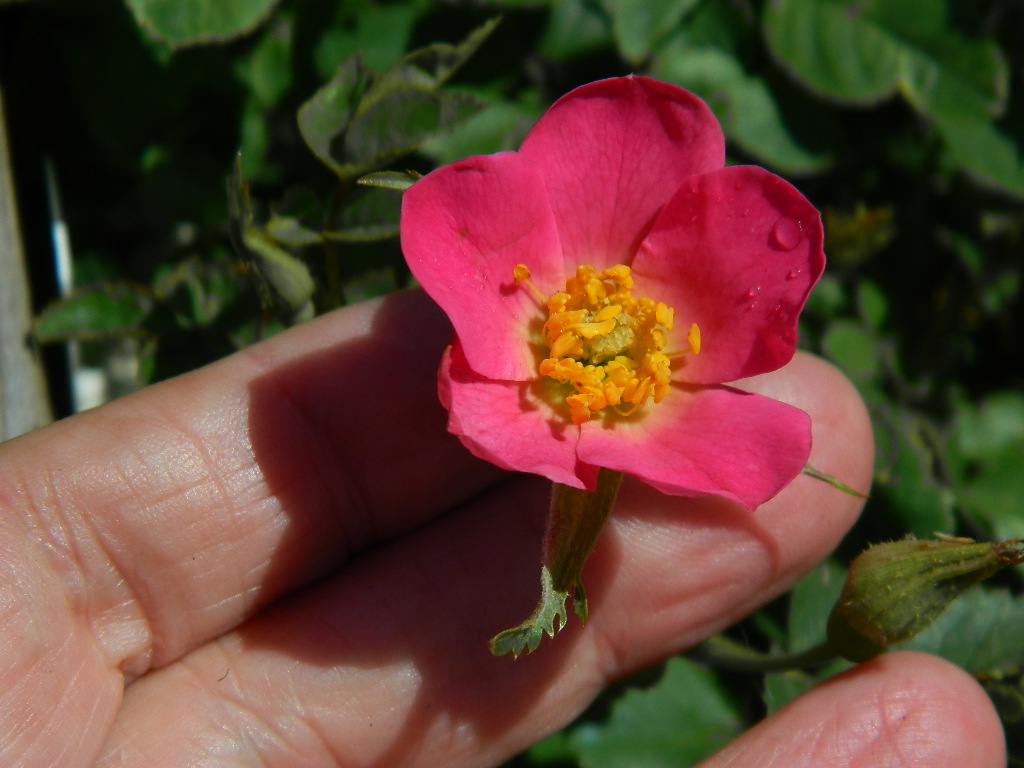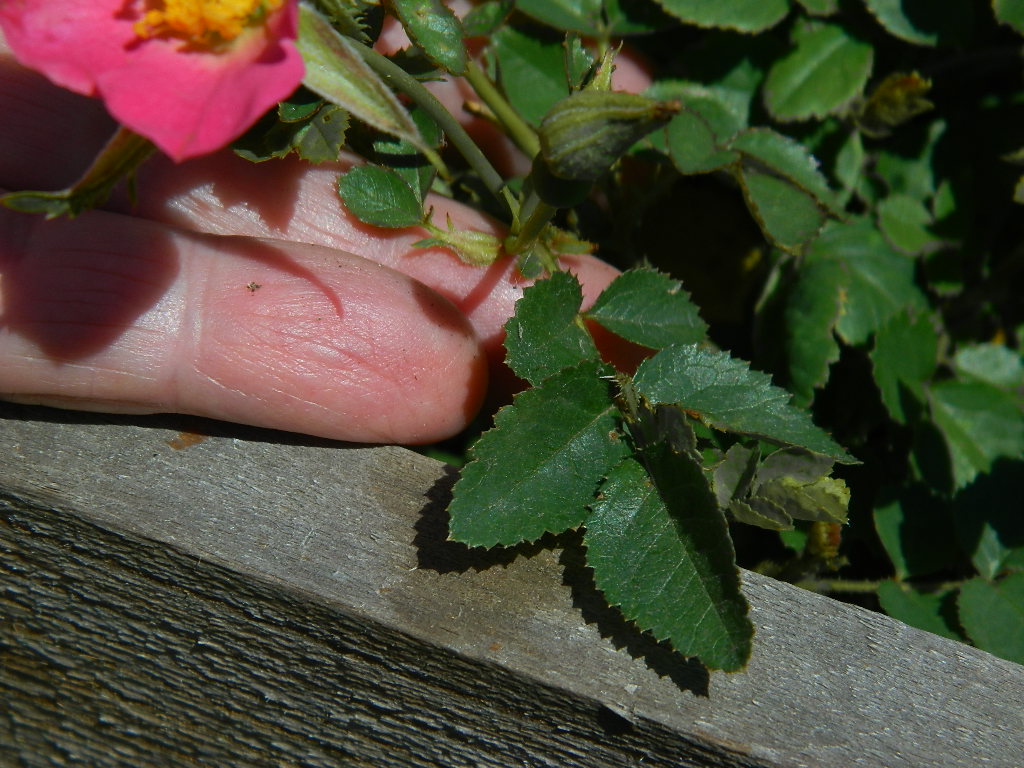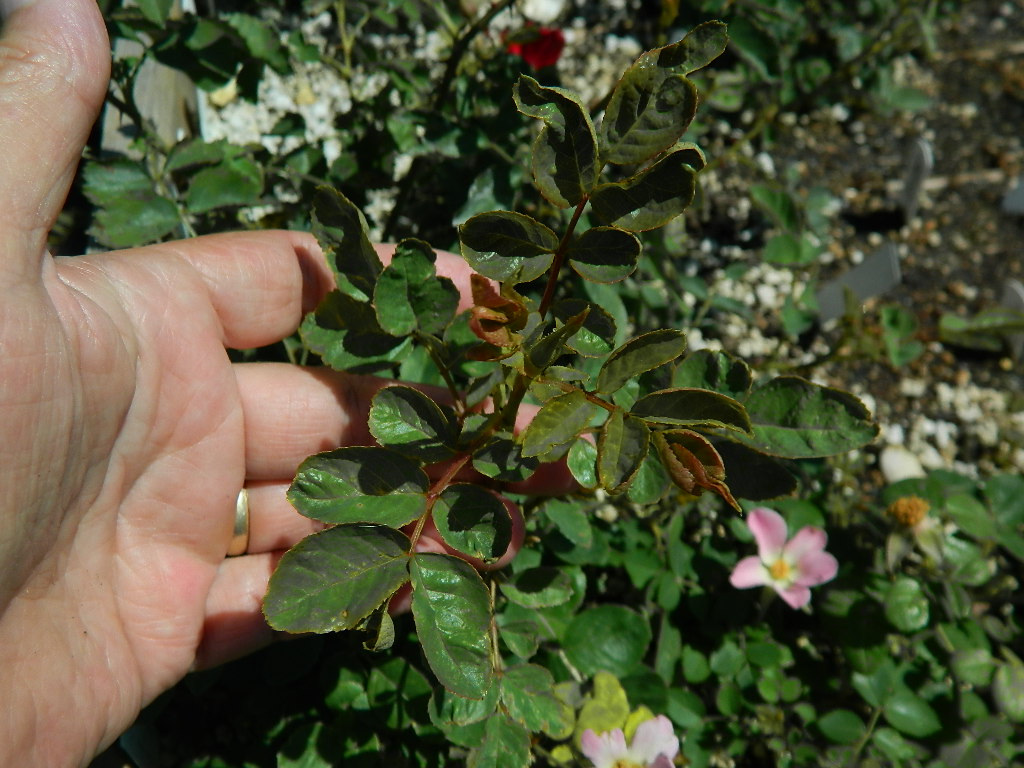 This seedling flowered today.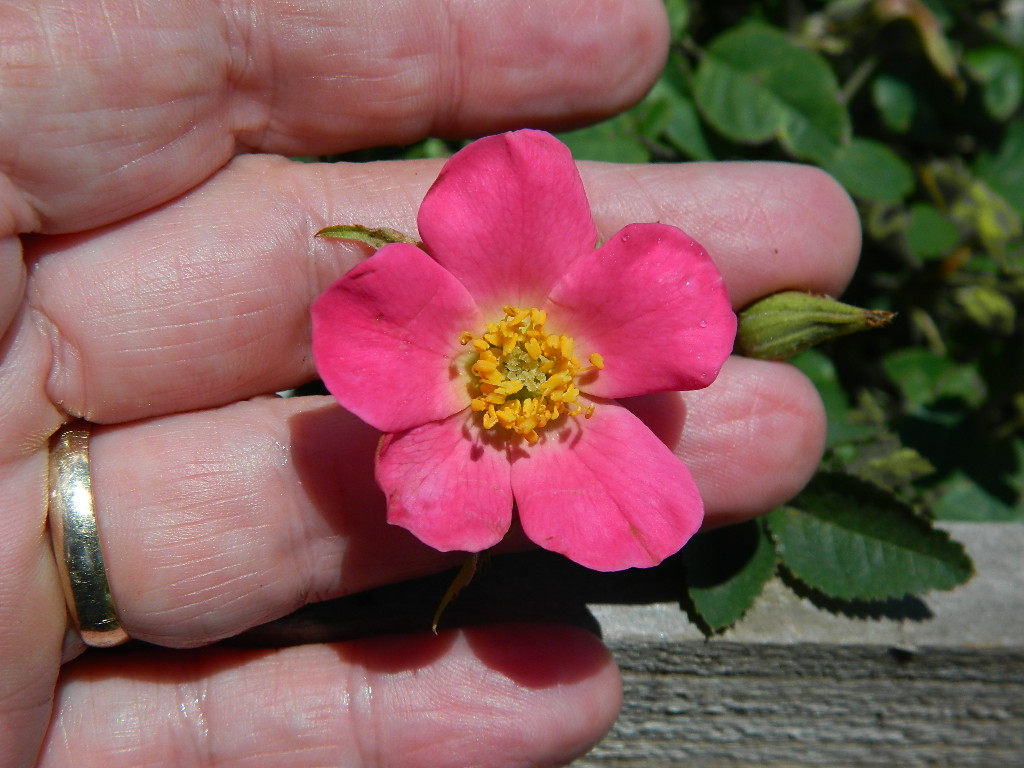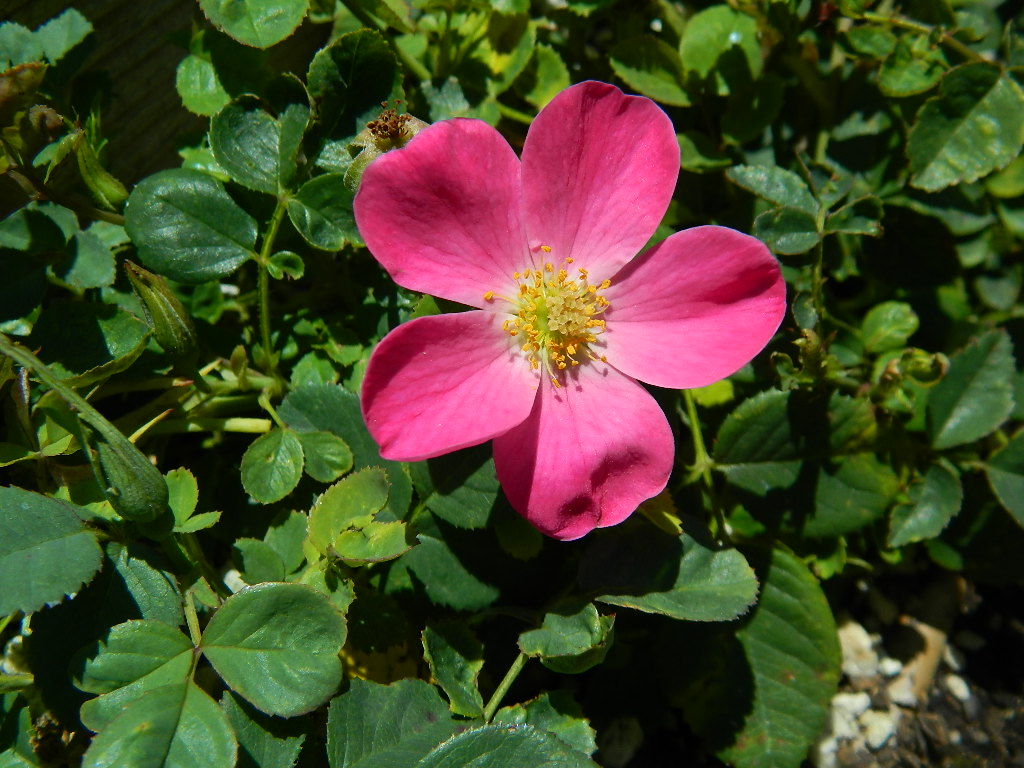 This one surprised me by forming only four petals.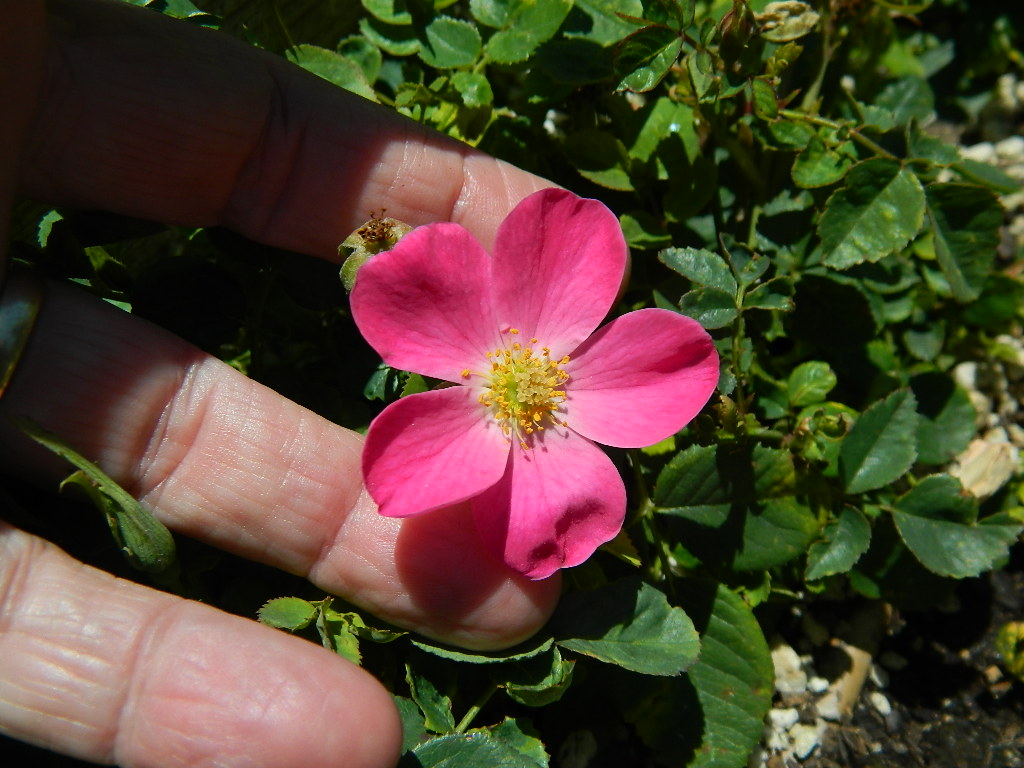 But, as will be seen in a bit, unusual numbers of parts seems very possible with this combination. The tiny, light pink bud at about 3 o'clock in this photo is the first bud on one of the L56Min2 X Minutifolia seedlings. That represents (L56-1 X Minutifolia) X Minutifolia.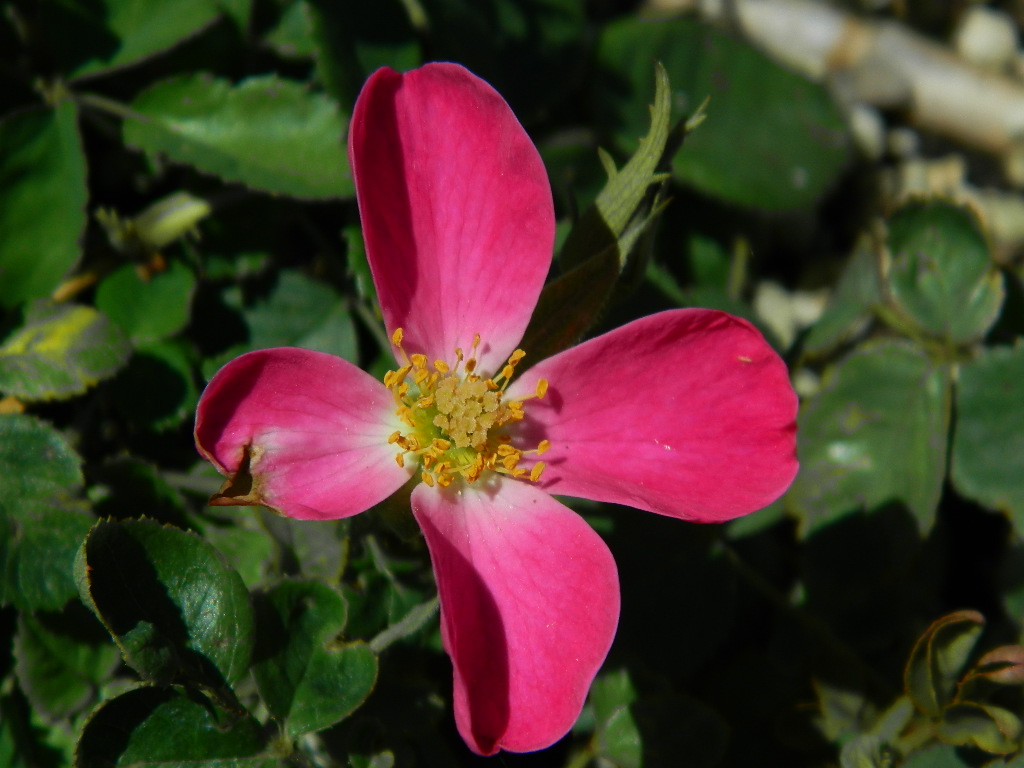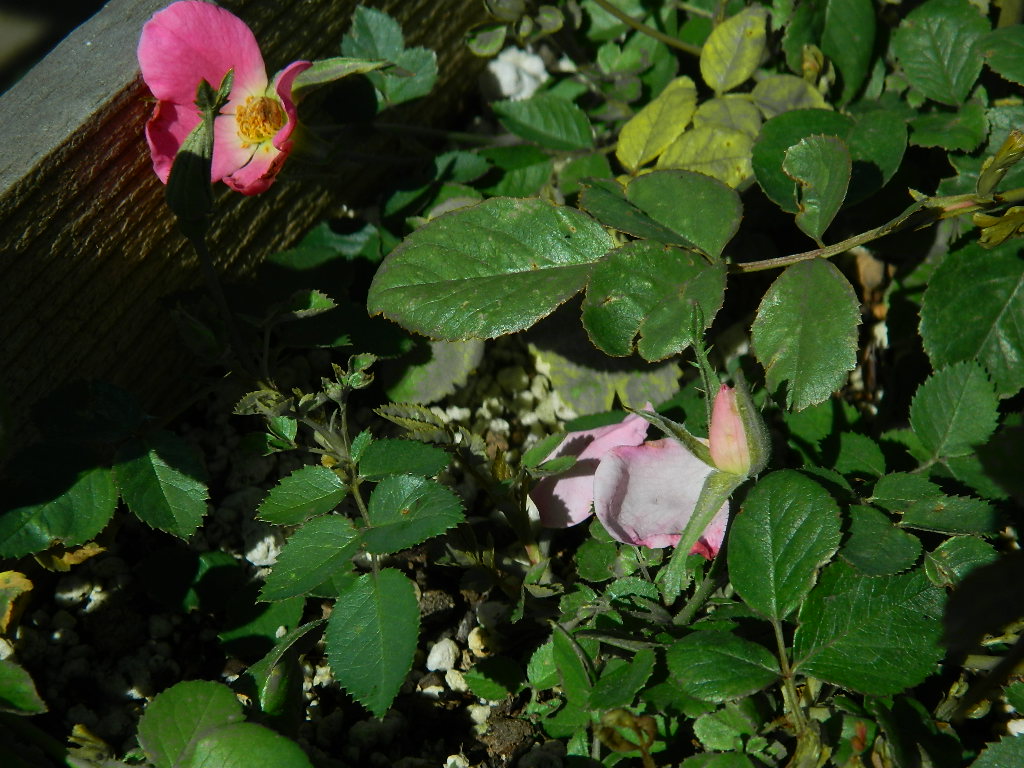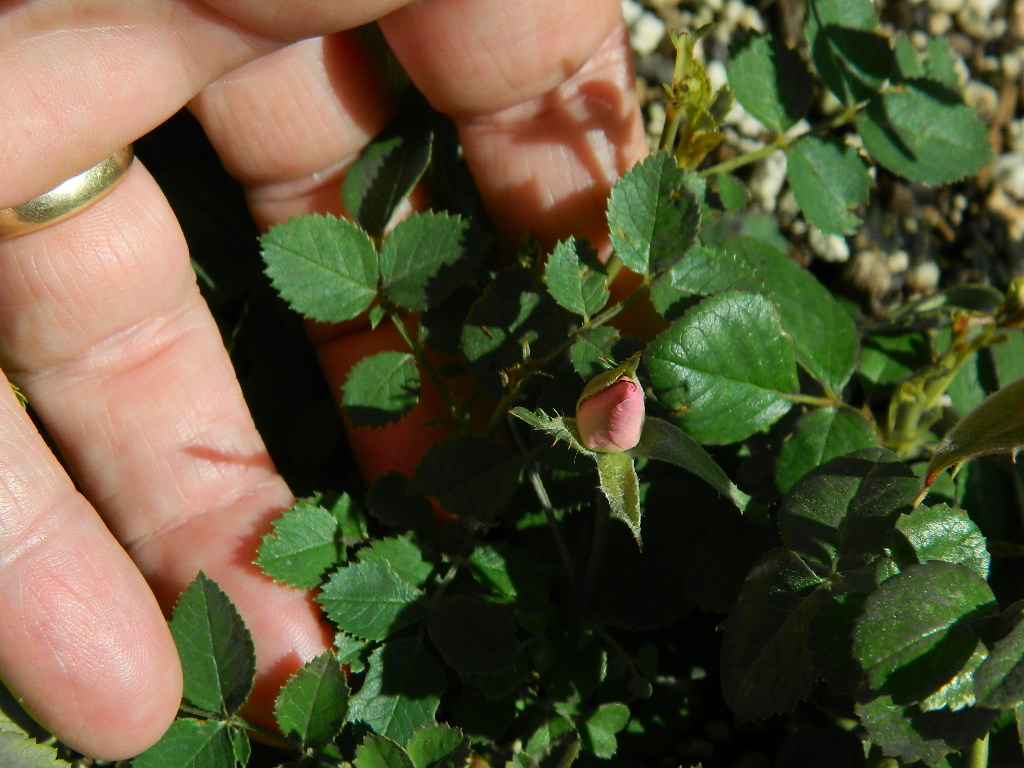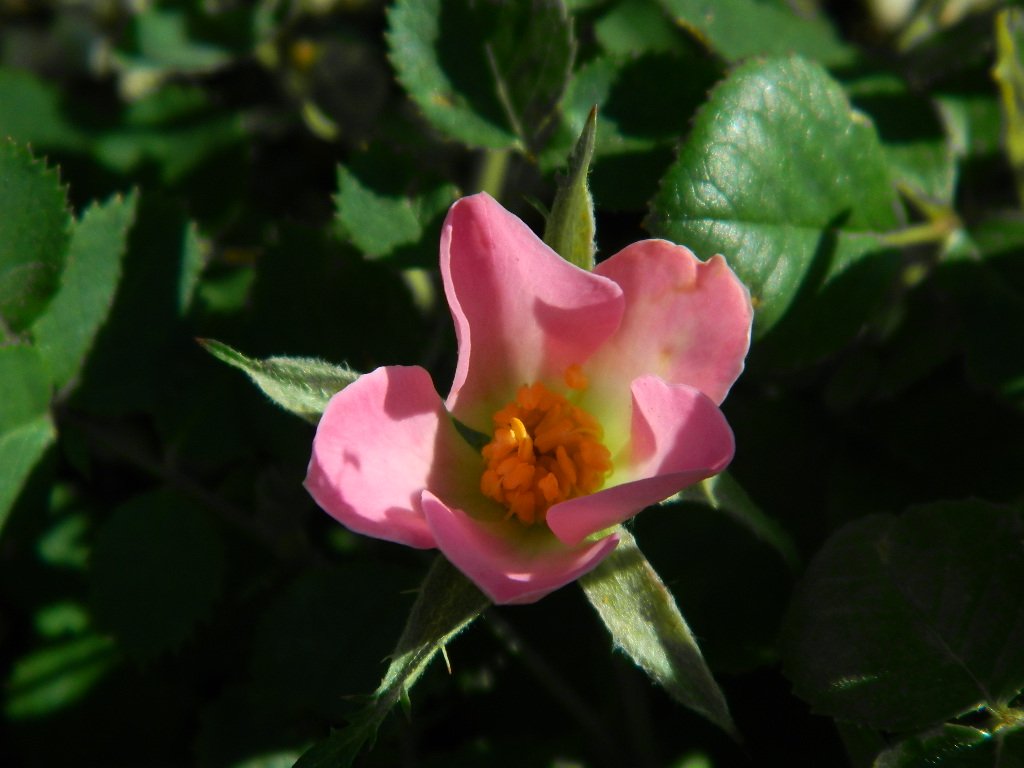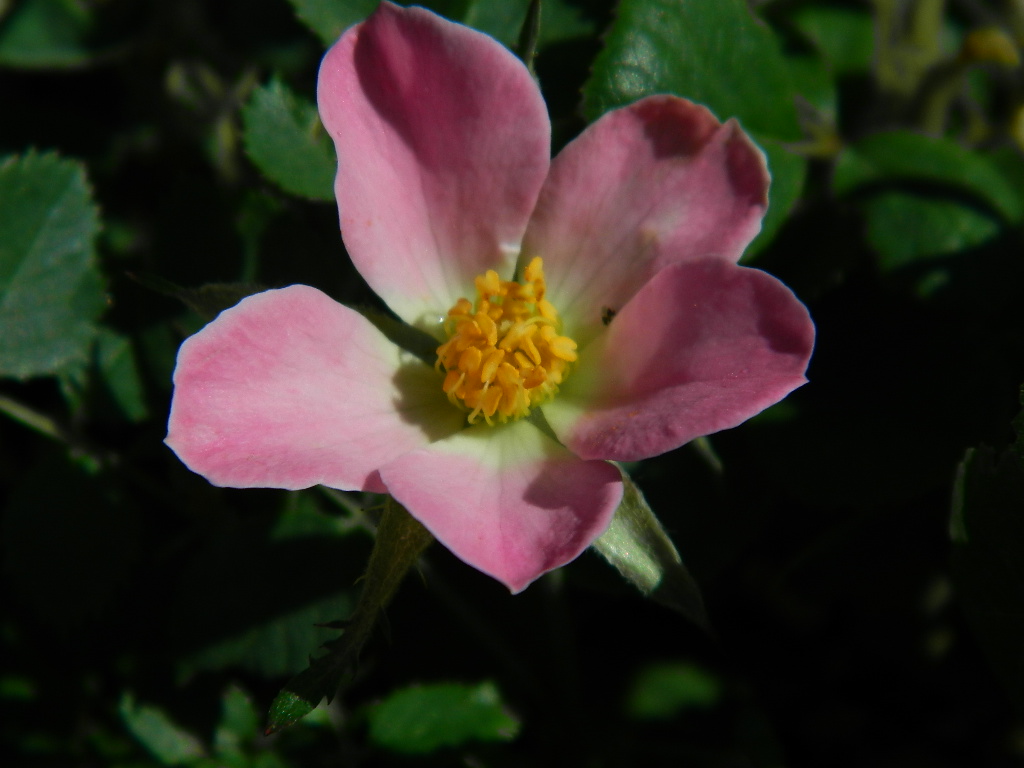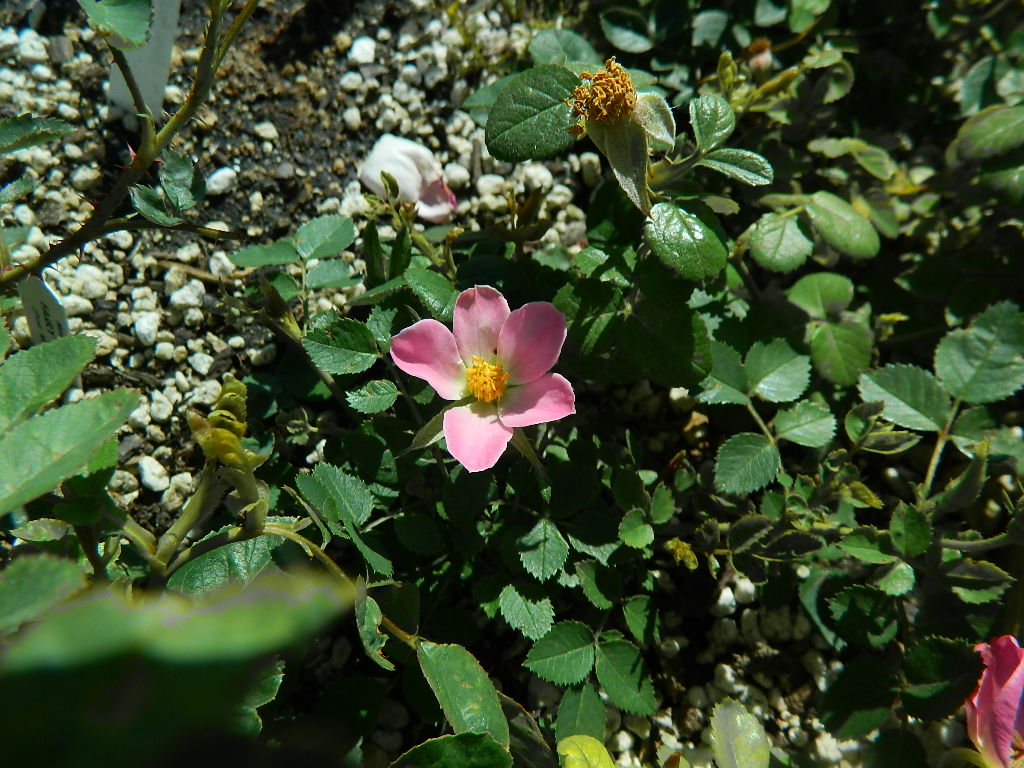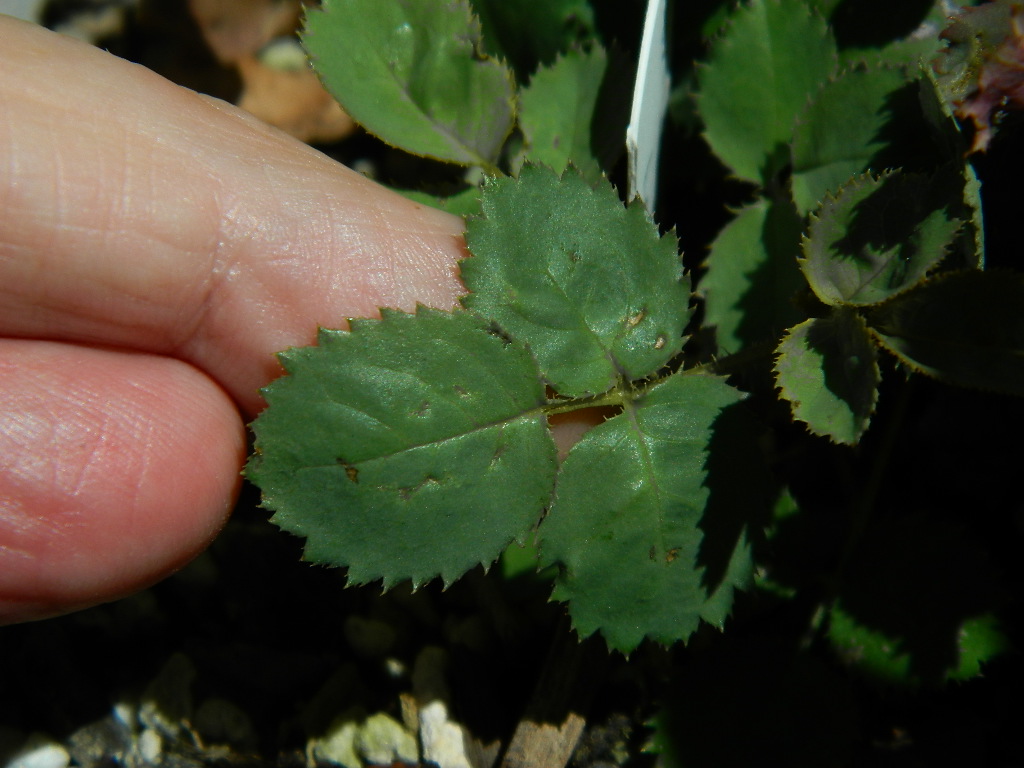 This is the more vigorous L56Min2 X Minutifolia seedlings. It is forming a flower bud at the top of the cane. This will be a tall plant while the previous plant literally hugs the ground.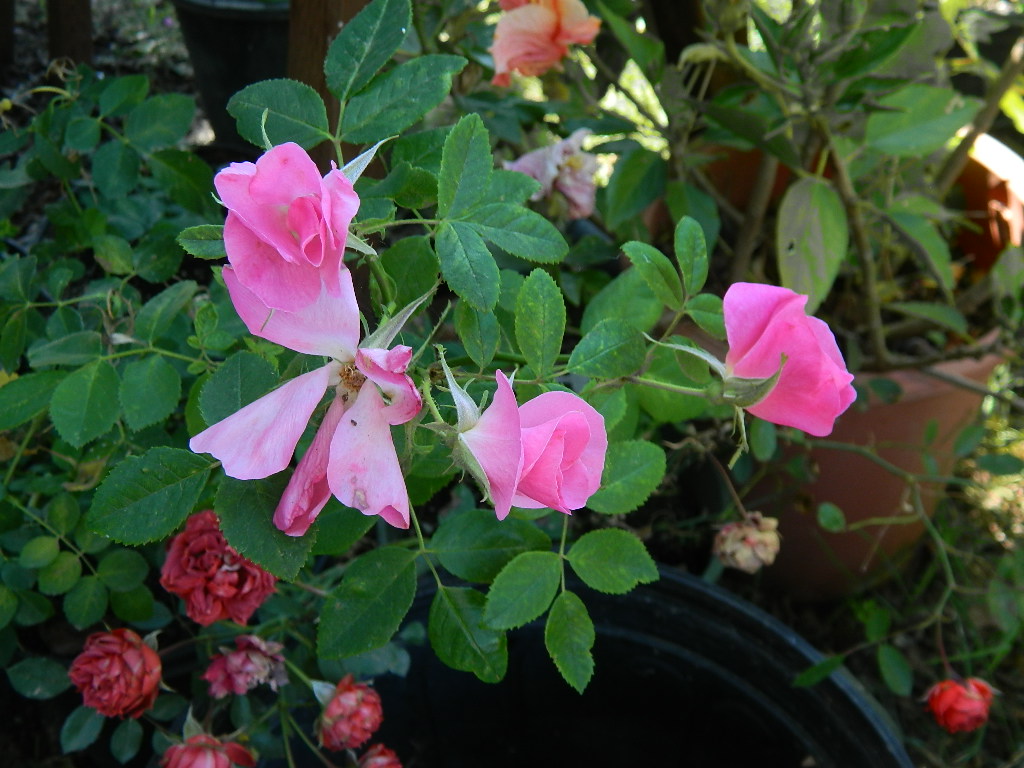 This is one of the Lynnie X Minutifolia seedlings. The buds remind me of Mariposa Lilies. Particularly with the Lynnie X Minutifolia seedlings and a few of the L56-1 X Minutifolia ones, the stamen either remain folded over the stigma after the flowers open, or they are too short to actually fold over it for pollination.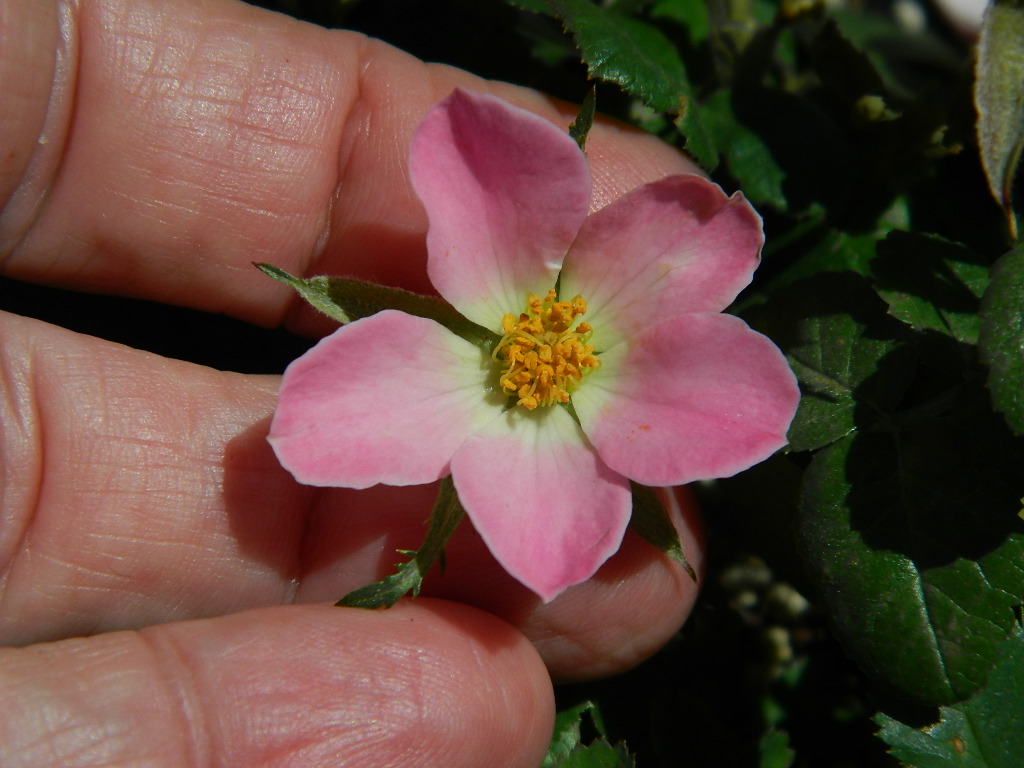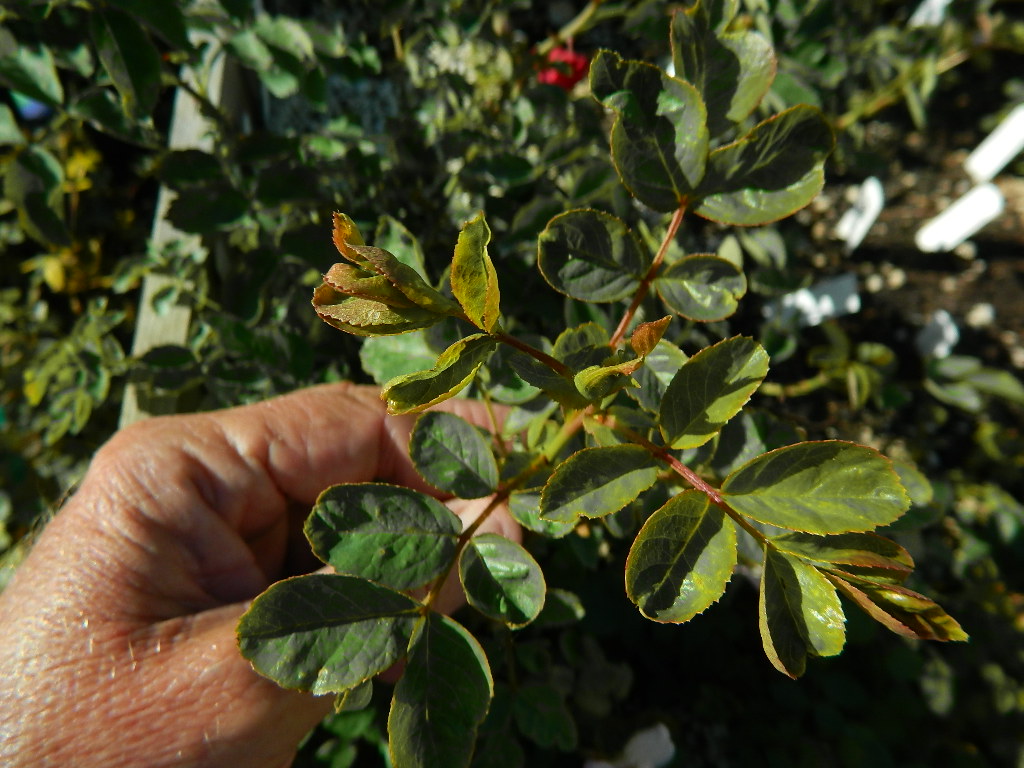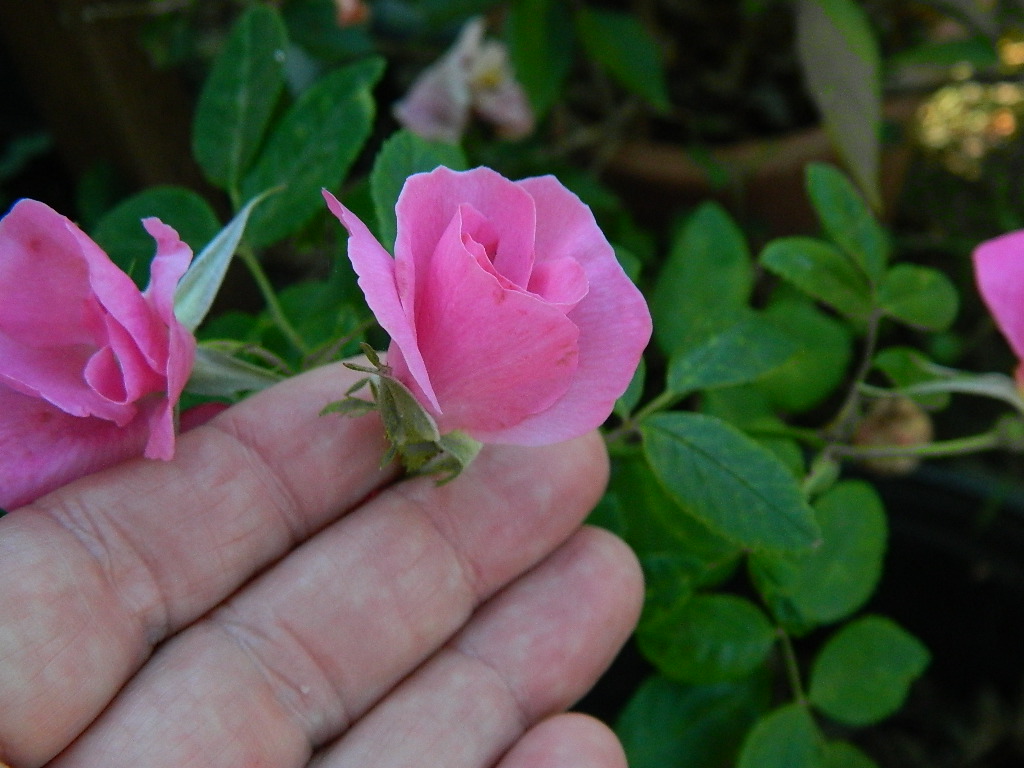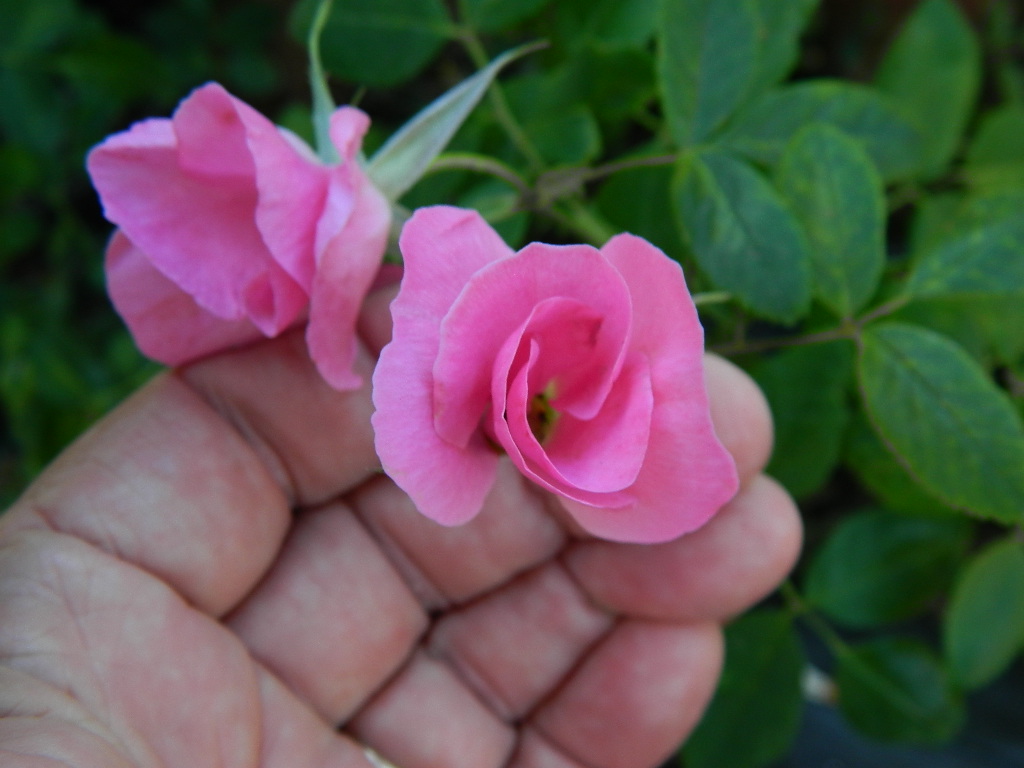 This almost looks like a morning glory or lisianthus.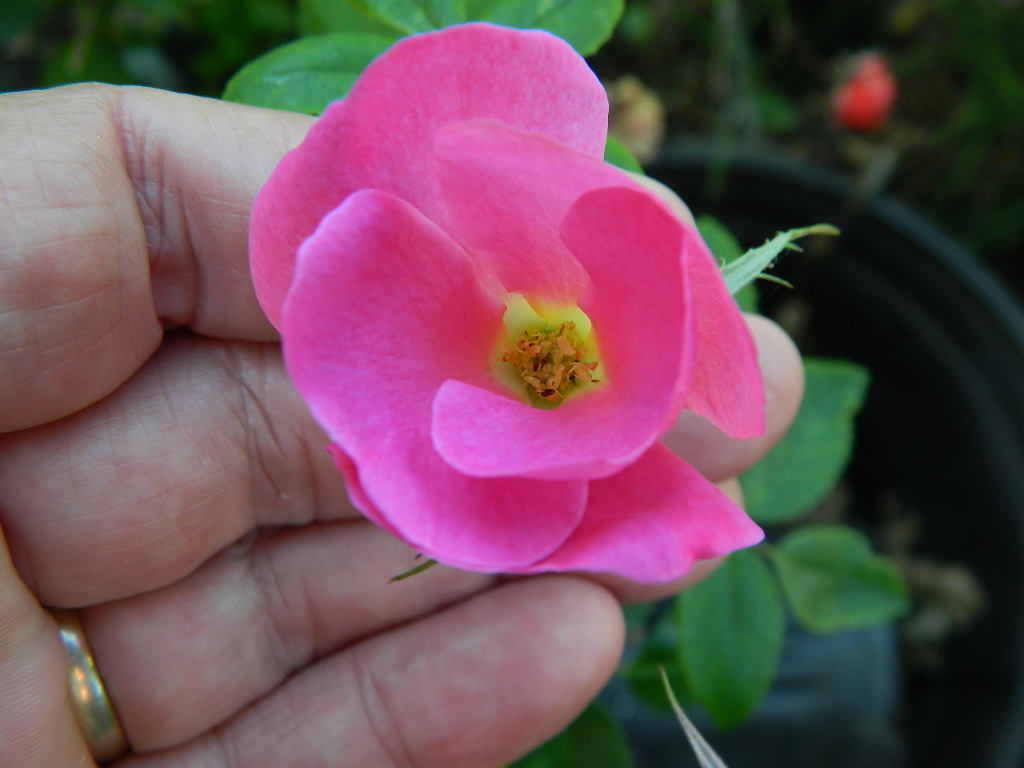 This is a very odd seedling. It's also a Lynnie X Minutifolia, but the foliage is quite different.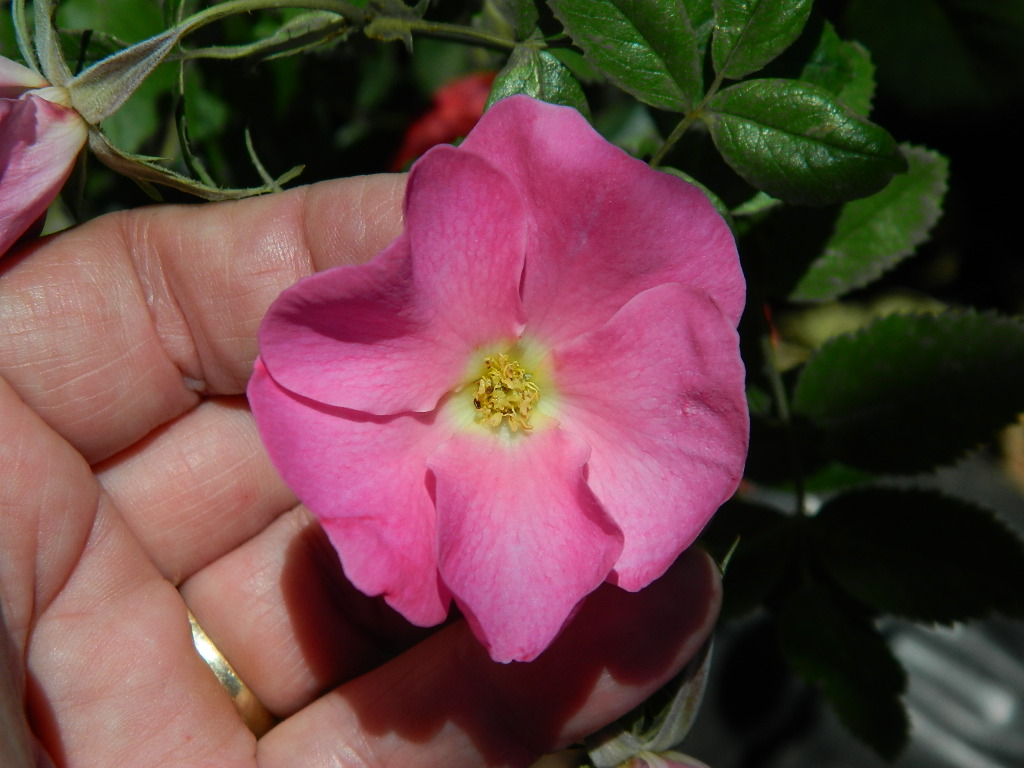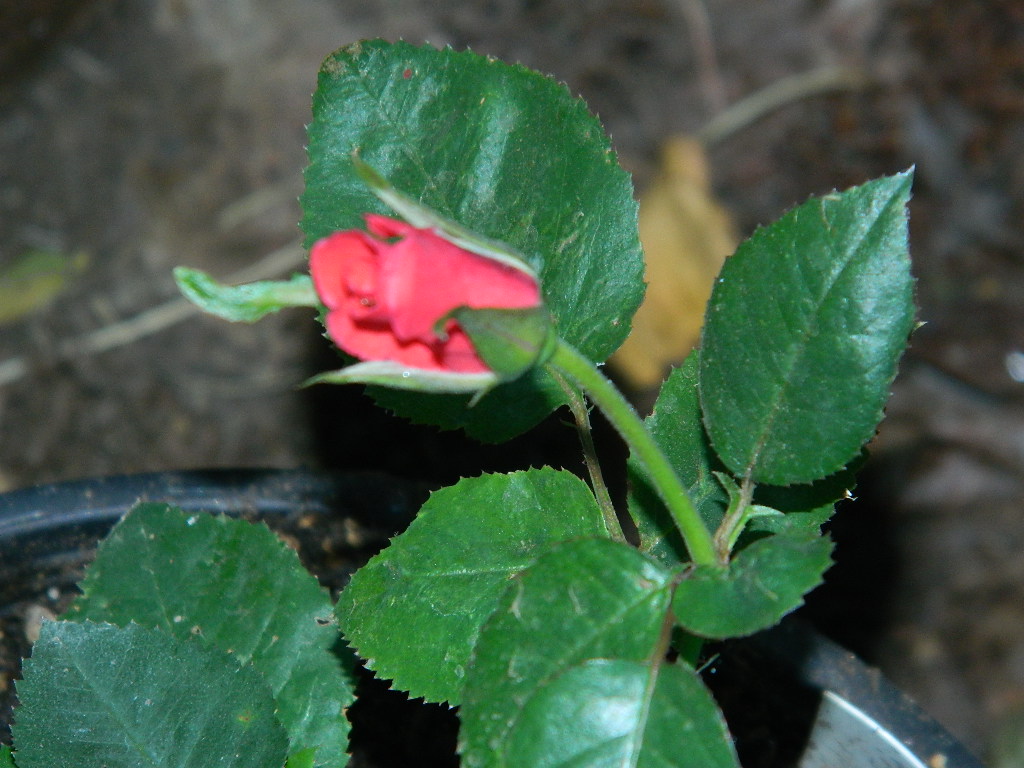 The stigma is totally different from Lynnie's and resembles those of the L56-1 seedlings.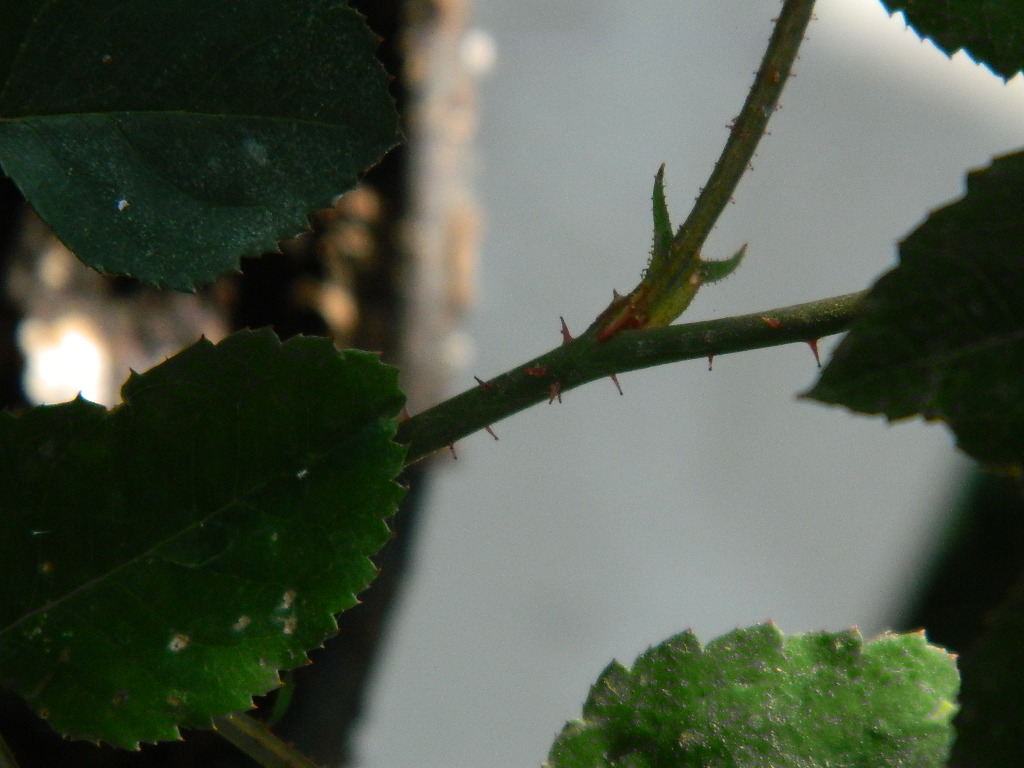 The seedling also has the tiny hair prickles and only three leaflets! Every leaf stalk on the seedling contains only three leaflets.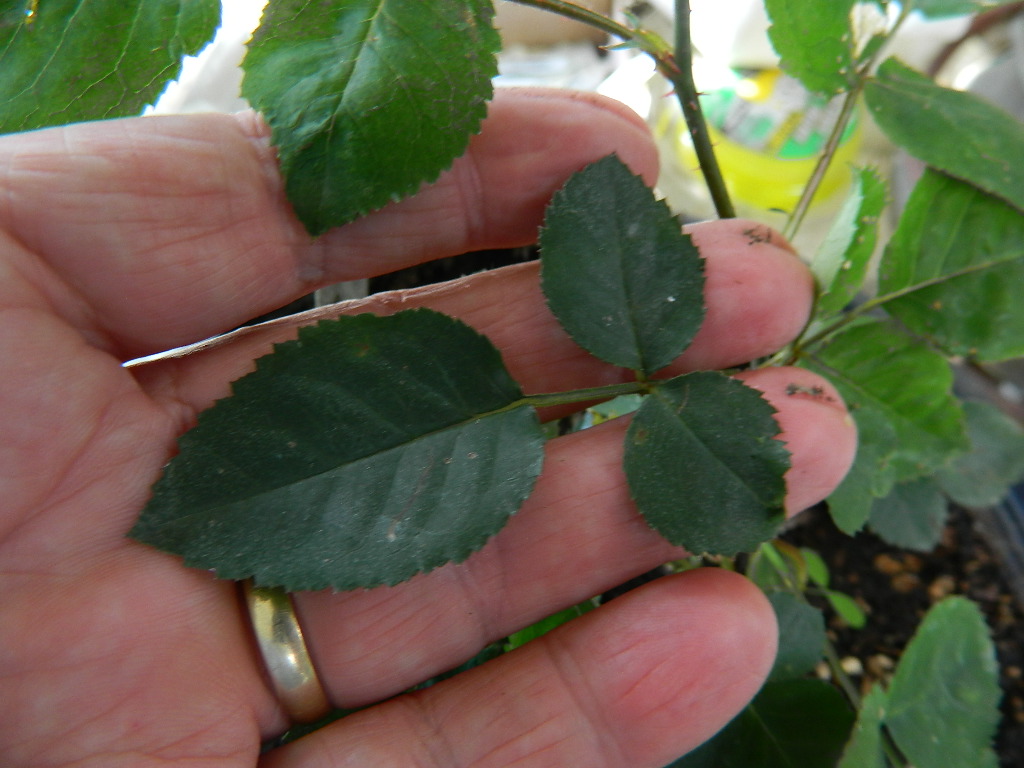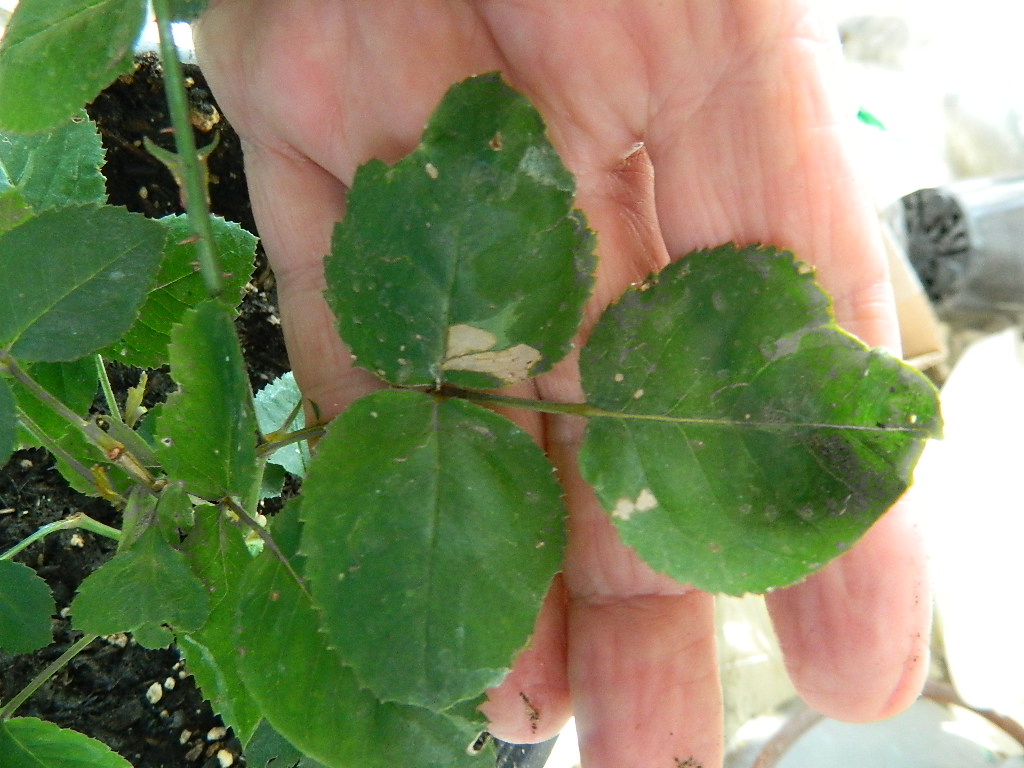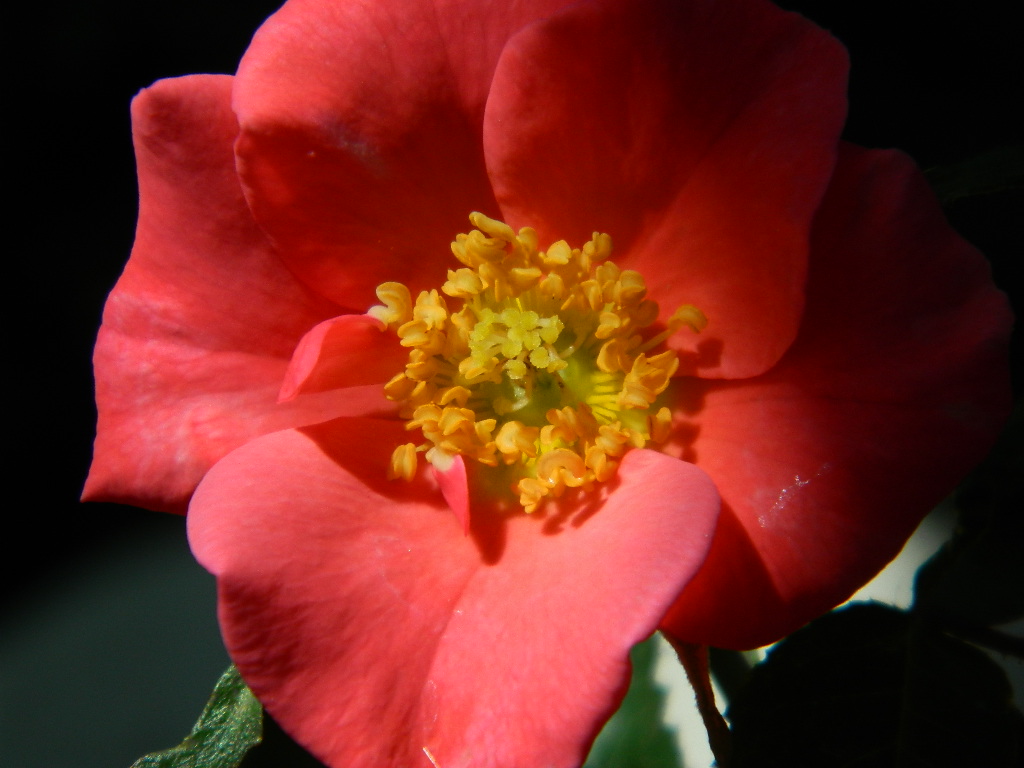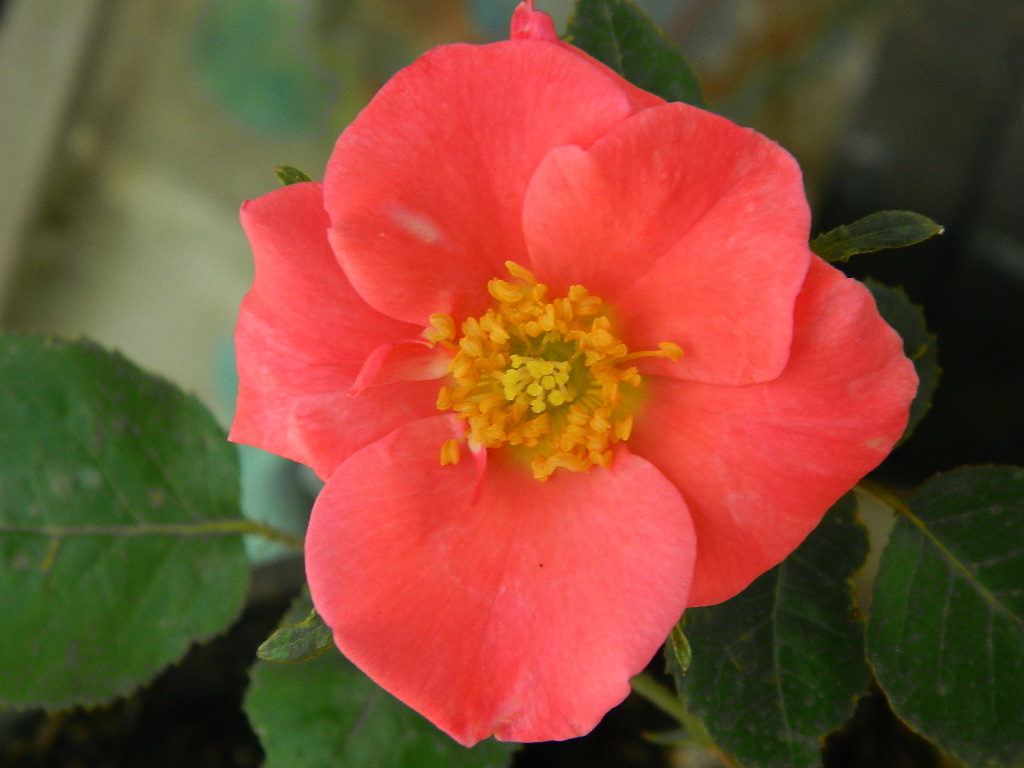 It also only forms four sepals.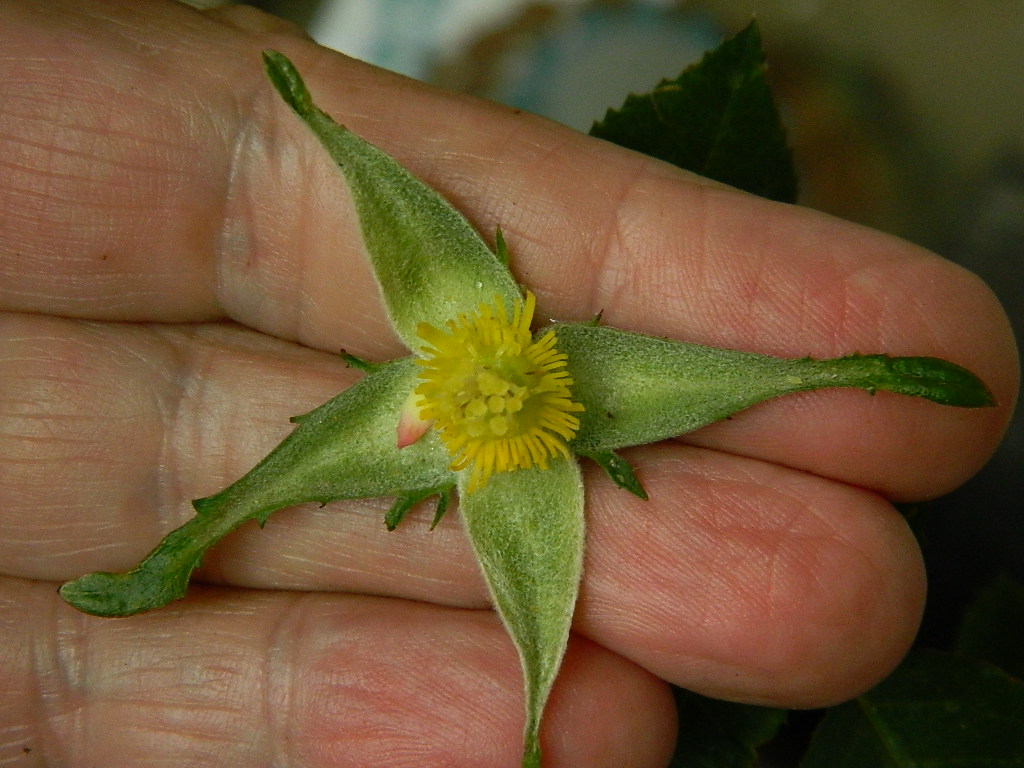 I am using the Lynnie X Minutifolia pollen on L56Min2 and the various L56-1 X Minutifolia pollens on the Lynnie crosses as well as on other L56-1 X Minutifolia seedlings. I'm also mixing the pollens from the four forms of Minutifolia (Pure Bea, the white Mexican; UC Berkeley pink Mexican; Don Gers' Mexican pink seedling and the Otay Mesa California form) for use on all of the seedlings as they flower, including several of the L56Min2 self seedlings. There are many L56Min2 self seedlings growing and beginning to flower, ranging from the tiny ones pictured above all the way to this large seedling with very large, glossy foliage, and large flowers in sprays.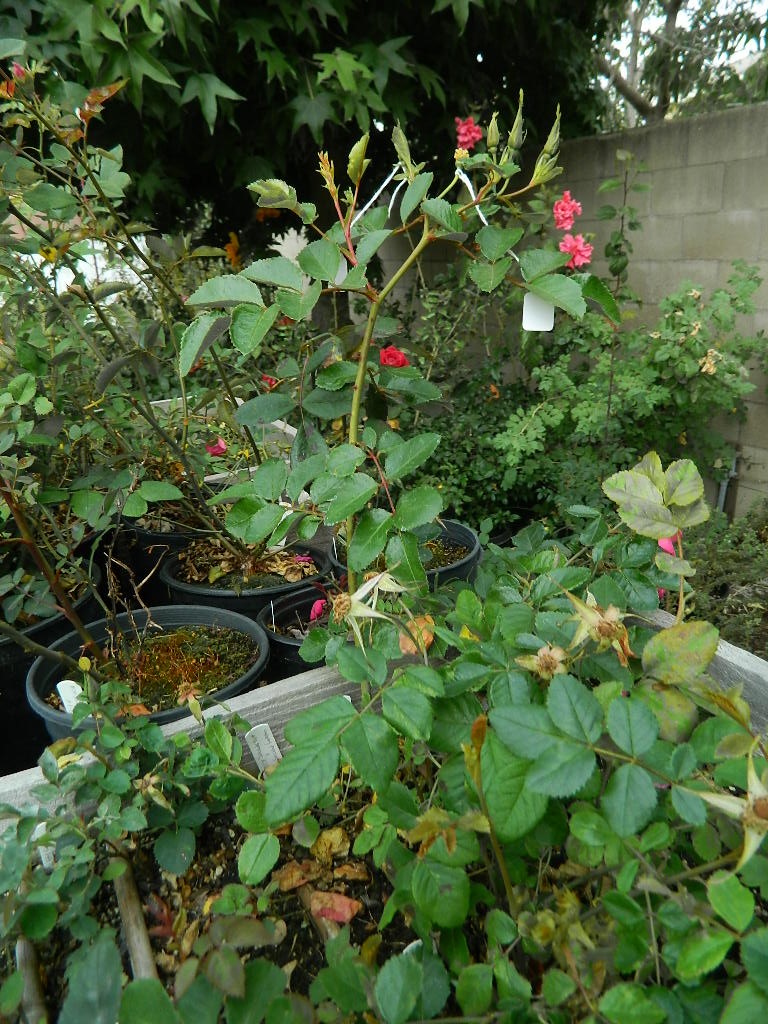 I should have photographed its opening flower today before pollinating it. The color was dark pink to light red, much brighter and darker than the others pictured here, and it had the Mariposa Lily shape of the Lynnie X Minutifolia seedling pictured above. I love using these fertile triploids with Minutifolia and the other species. They provide such a wide variety of interesting results!
I have been potting up seedlings from last year which hadn't looked very vigorous. They've been allowed to remain in their gallon cans, while I waited to see if they would finally grow or die. There are now six L56-1 X Minutifolia; six Lynnie X Minutifolia; one Golden Horizon X Minutifolia; five which appear they may actually be (First Impression X April Mooncrest) X Minutifolia, but require more observation and study to be sure; and one April Mooncrest X Minutifolia to observe to make sure it's really "in there"!