Three weeks ago (May 2nd) I attempted my first ever hybridizing.
Not the one I was aiming to make later, but just a practice round using two roses that seemed "ready" at the same time.
Mamy Blue × Pascal Sevran
I did a sloppy job, I think Mamy Blue was too open already and I didn't emasculate her properly, so even if this worked there's a chance it'll be a selfling. I'll do better next time.
Still I'm surprised to see she set a hip. Sorry for poor quality, my phone seemed to want to zoom in on anything but the hip.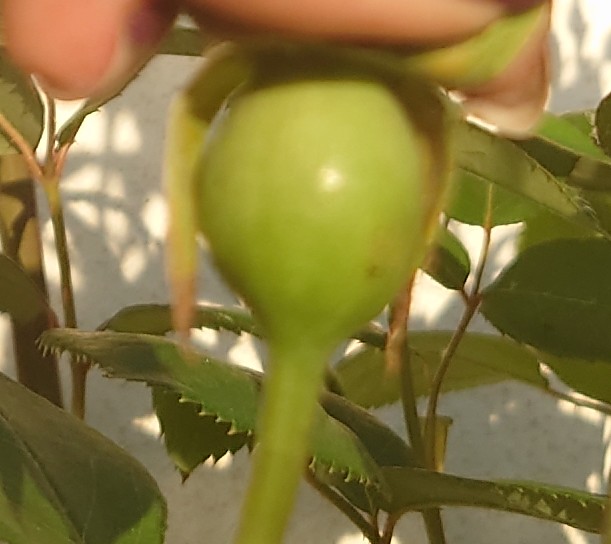 On HMF I see there has been one use of Mamy Blue as a pollen parent but none as a seed parent. There's no info about Pascal Sevran's fertility either way, or anything about his lineage at all, frustratingly.
Has anyone tried playing with this one? Does anyone know if she's fertile as a mother or if I should just get rid of this hip?