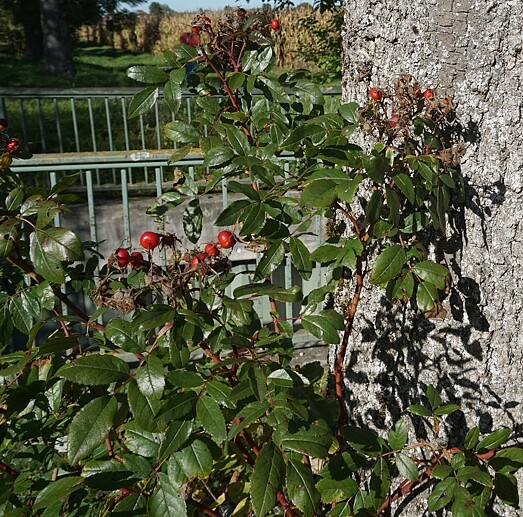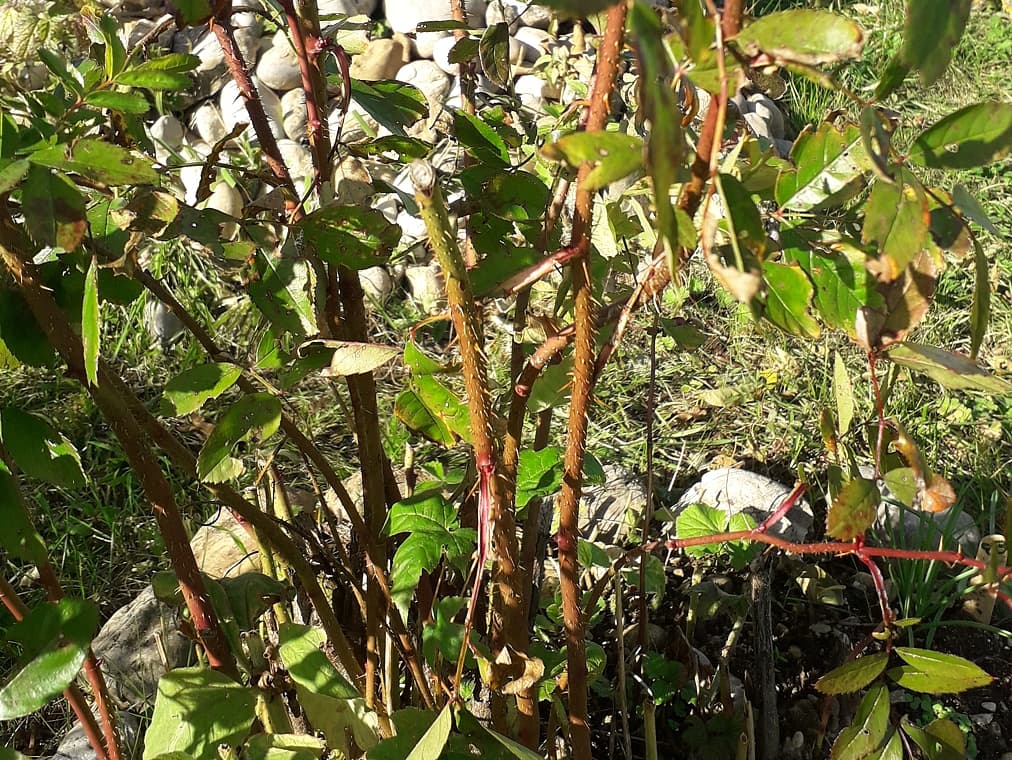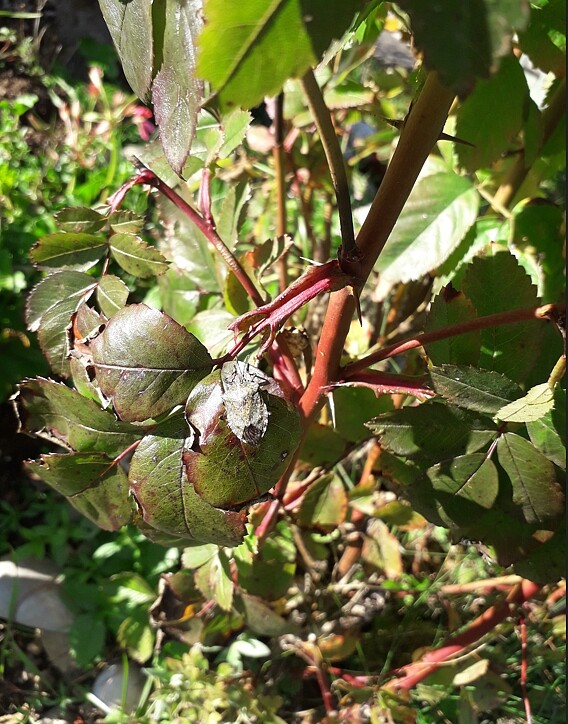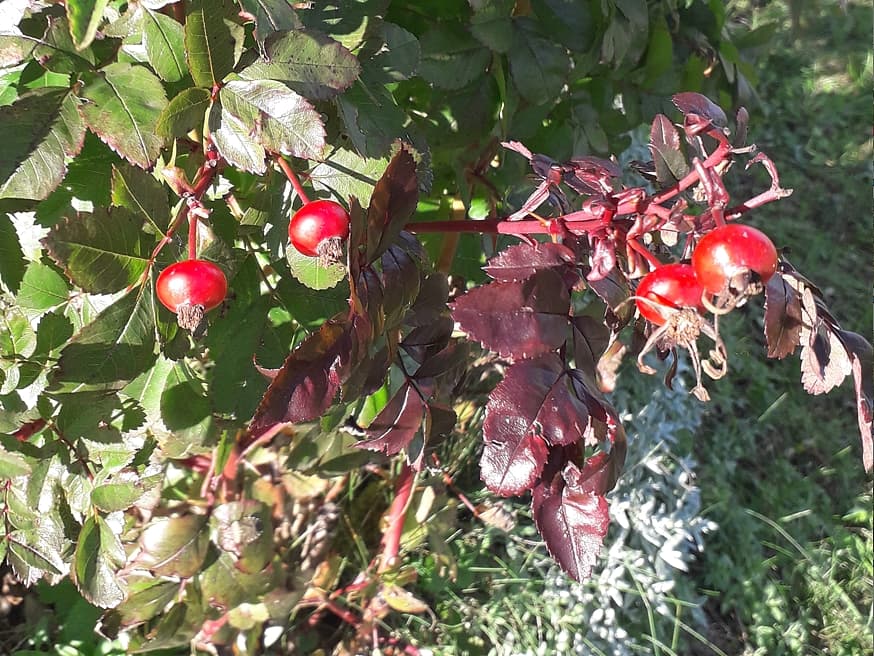 On an autumn walk two weeks ago I saw this planted shrub.( located in Europe / Germany). Eye-catching were the purple-red new shoots and the small hips. These resembles in shape the hips of r.rugosa, but are much smaller. Glossy foliage. The first impression conveyed a strong wild rose character.
I am curious about your opinion. Any idea?
Many thanks for help!
Roseus