I was curious if anyone has produced anything worthwhile with poets wife. On hmf there arent any listed seedlings.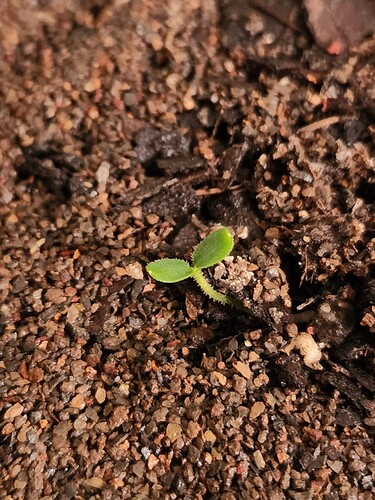 I just so happen to have had a poets wife seed germinate and i am curious about prospects. Poets wife is a favorite of mine from David Austin. I dont necessarily know why though, its not the most disease resistant, but i love the color of yellow (Even though it fades a bit), the flower form, and the fragrance. Its growth habit is intersting too, but i have read many people dislike how gangly it can be. I have notced that it doesnt really like to set seed at all, but i think it a good father is probably nearby and the bees are doing the work. I stopped trying to hand pollinate PW because none of the pollen would ever take. The hips are also interesting as they usually only have 1-4 seeds per hip. Here is to hoping that this seedling produces something interesting with decent health.
For those interested, the roses near my PW are: in your eyes, state of grace, and silver cloud. I used to have paris d'yves st laurant, love song, and summer love nearby, and these could also be parents, but i replaced those this year with tipsy imperial concubine, plum perfect, and yellow freedom.