Autumn Damask has been a healthy newcomer in my garden, ordered bare root from a reknowned French nursery/hybridizer early this year.


After her first flush in May I deadheaded her and she has been growing fine, except for a cane in the center that was a little slow and had a slightly bluer tinge to the foliage, but I didn't think much about it.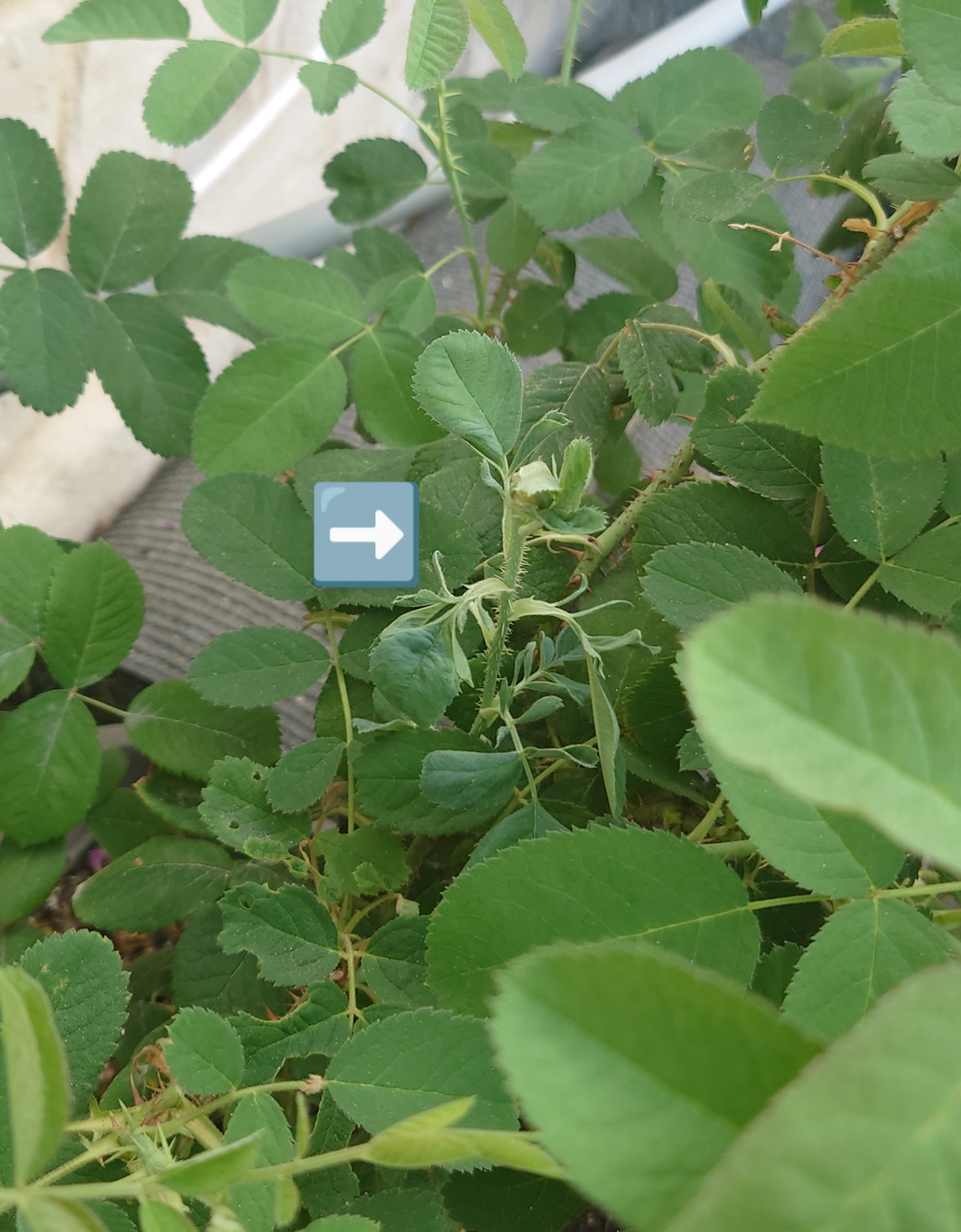 Today I was deadheading her neighbor Darlow's Enigma when I noticed something white. At first I thought it was a petal from DE. Upon closer inspection it was not.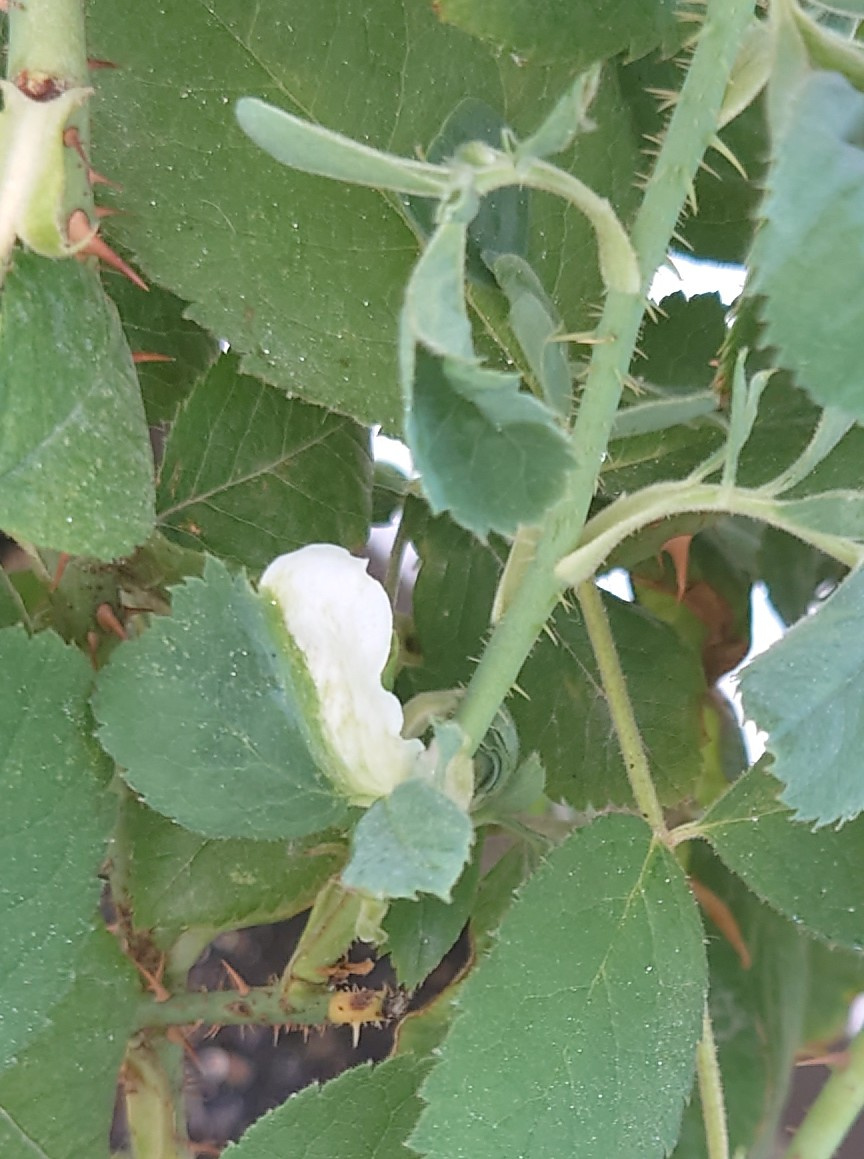 I am including more pictures below.
This is really weird looking. Half petal, half leaf? Anyone know what causes this?