Interesting idea but of course the marking does not fade-it is buried. What if they where exposed to the UV rays like regular markers? I find that when I accidentally bury a marker during transplanting and then find it a yr or two later, it never fades regardless of what I marked it with. But lead pencil has the advantage of never fading (at least not before the plastic breaks down from UV's).
I do agree with this article, marking plants is very difficult.
But where we disagree.[quote][/quoteUnfortunately, the writing fades and the blind strips don't last very long before they become brittle and break outside in the weather, so I have discovered a better way to create a plant marker/label. Blinds do not survive in the environment, "
I watch my local Home Depot store for the culled cedar fence boards go on sale. I rip them into
1/12 slats 20" long.I attach a 6" piece mini blind to the stake with stainless steel
carpenter staples, since they resist rusting. I write on the mini blind with a 6B pencil.
I also backup staking with a site map. I'm still finding old mini blinds that are legible after 10 years.
In the interest of constant improvement, I'll give Puffy Paint a try. Thank you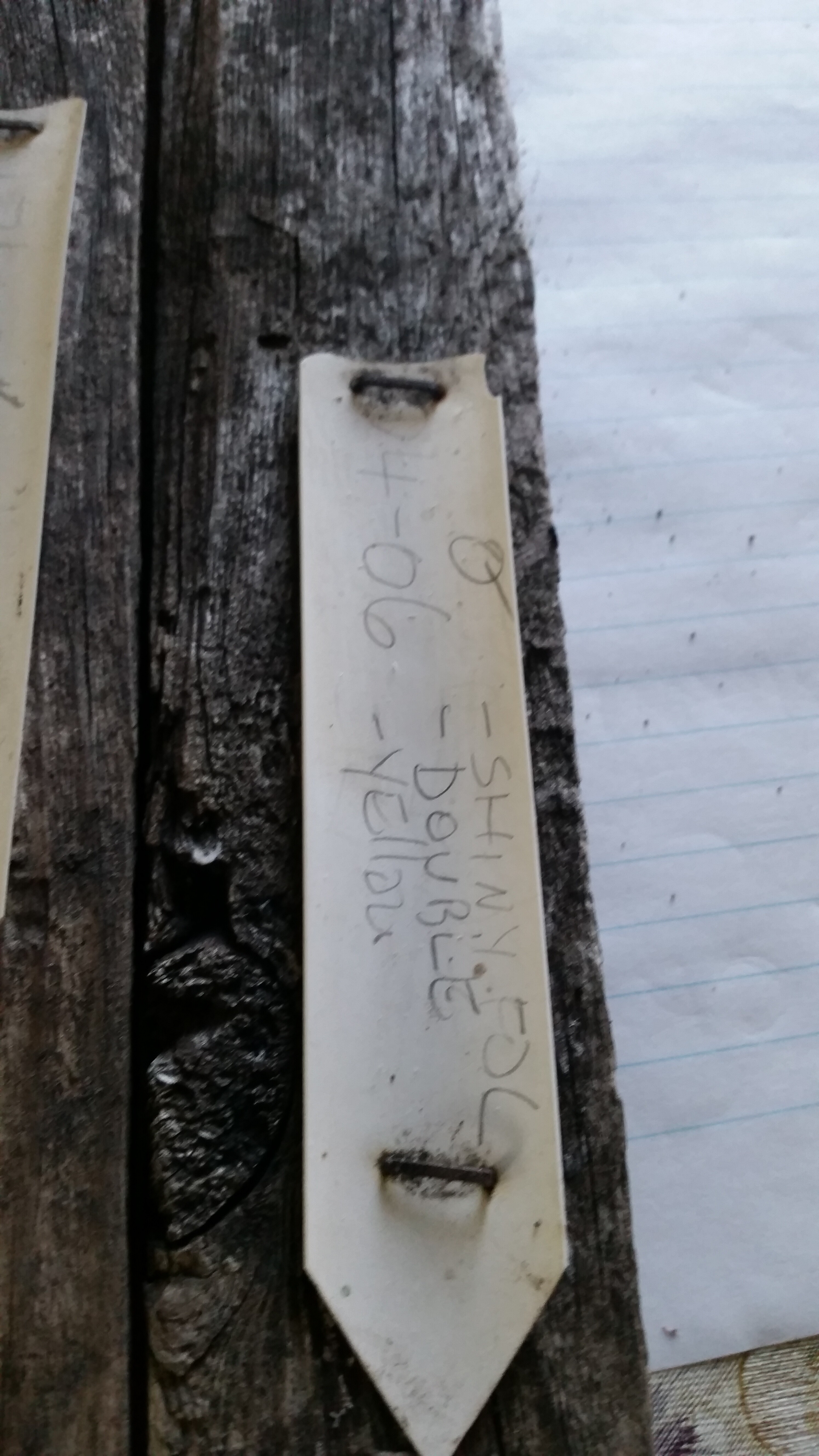 Whenever I can; I purchase metal mini blinds at garage sales or flea markets. I particularly look for brown or with a wood pattern. I use fine tip black paint (not ink) marking pens found in craft stores.