Knockout makes a good landscape rose. I find it disease free and vigorous. Easy to use in breeding because there is no need to emasculate or worry about raising extraneous seedlings (because there is limited pollen/self-fertilization).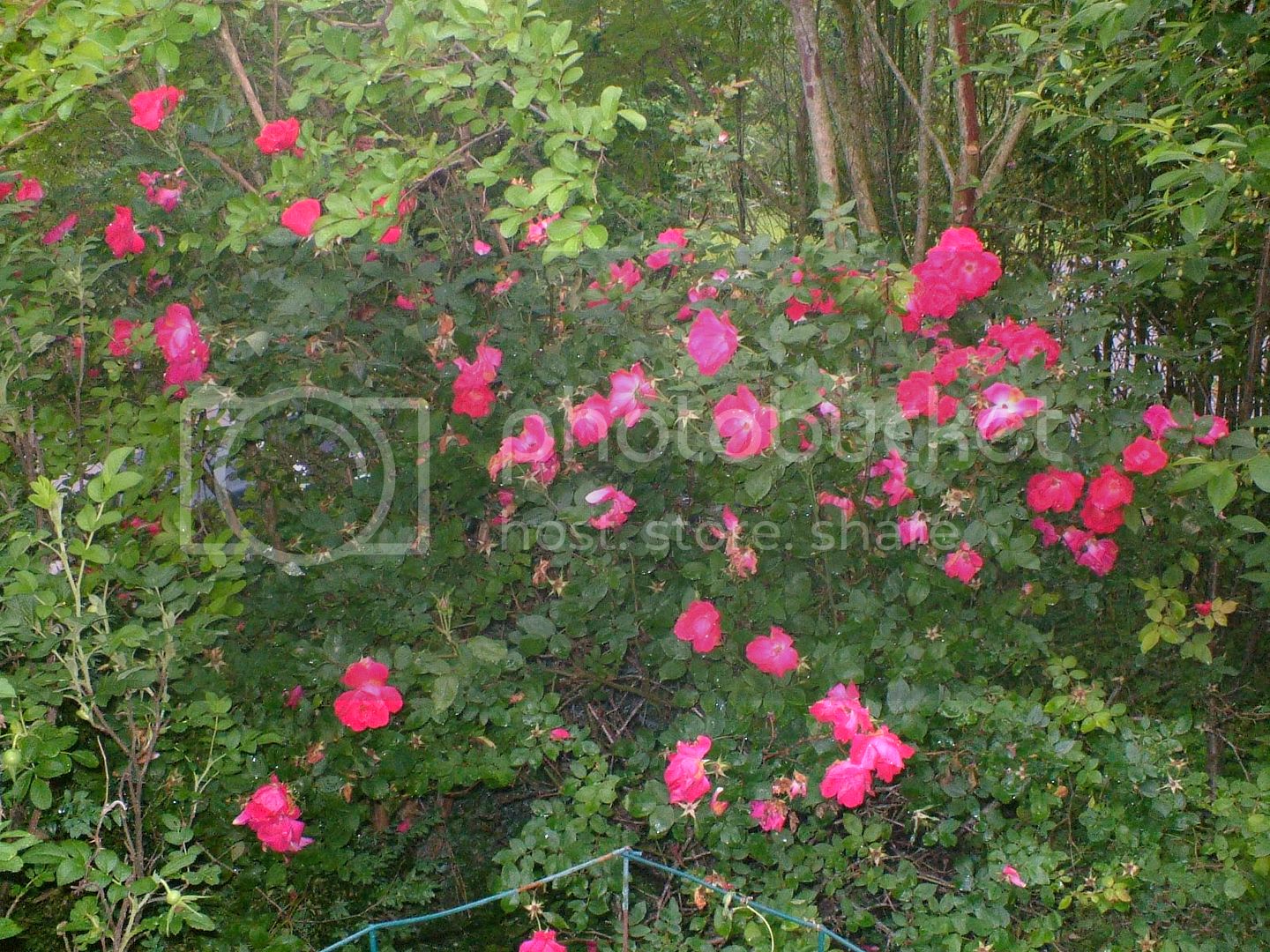 Look closely and directly behind Knockout is a street and sidewalk and two parked cars…and if you look closely, peak bloom is over and lots of flowers have already shattered. A rugosa with some hips can be seen at the bottom left. Knockout shatters easily and is not a good cut rose.
I recall harvesting about seven seeds. Knockout's seeds are absolutely huge ball like things with real wood.
About five seedlings resulted. I killed two in transplanting and gave one seedling that resembled razzle-dazzle away…and so I have kept two seedlings. These were sprouted in Jan/Feb so they are about eight months old. I believe the pollen parent to be 'flirtatious' for both.
Seedling #1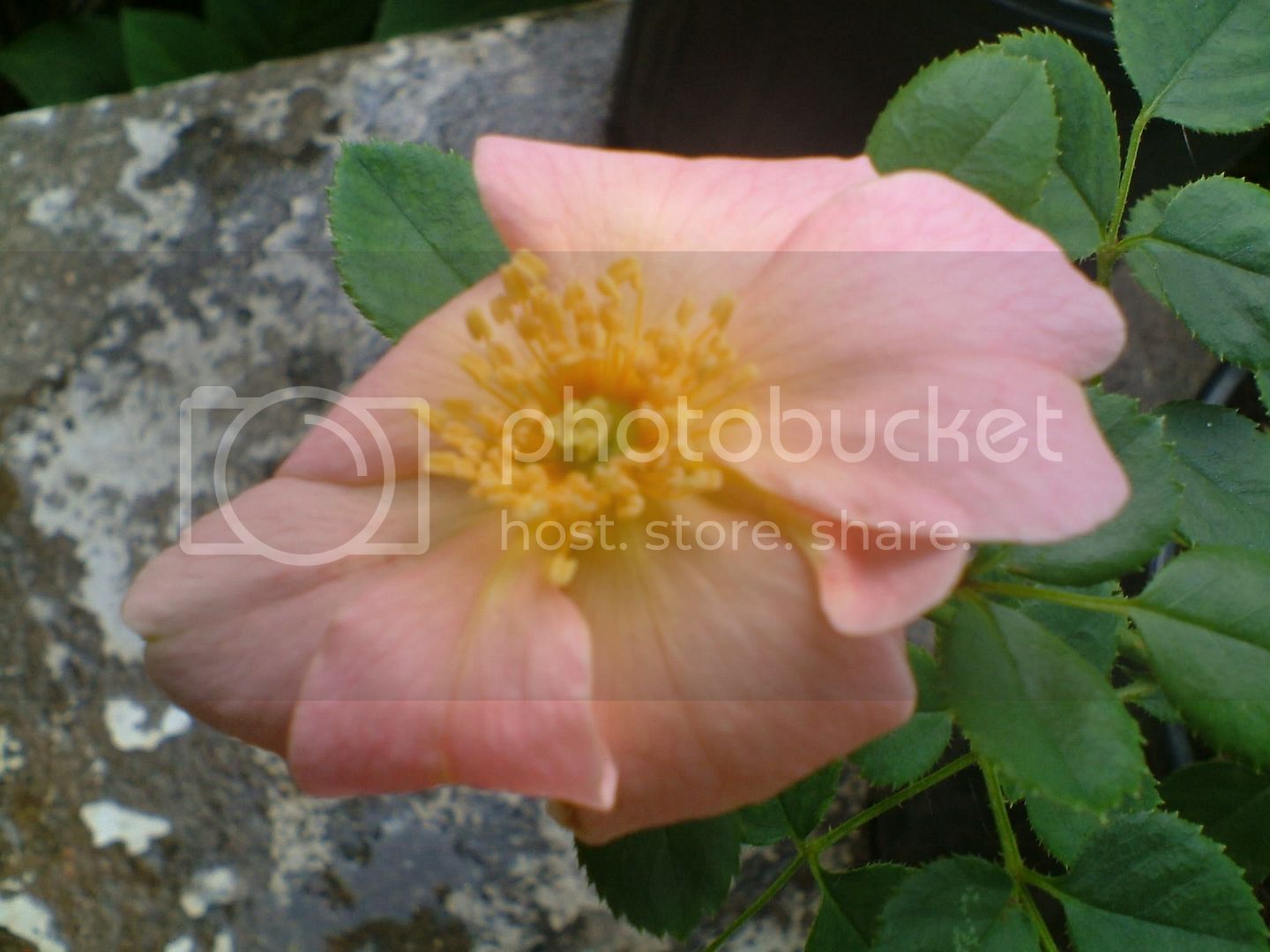 Resembles Mama in the dark green leaves and lack of pollen. Shatters like mama also.
Seedling #2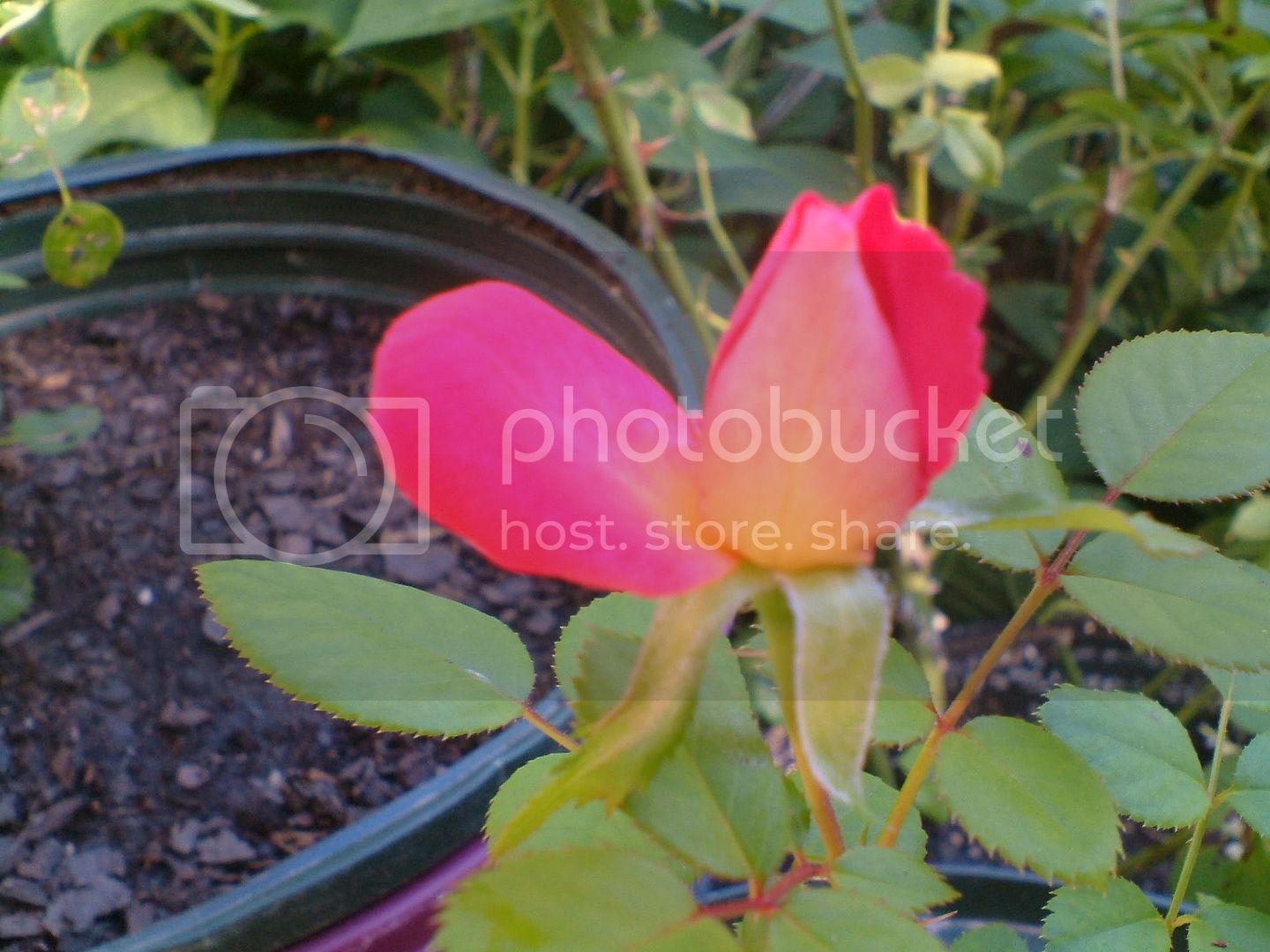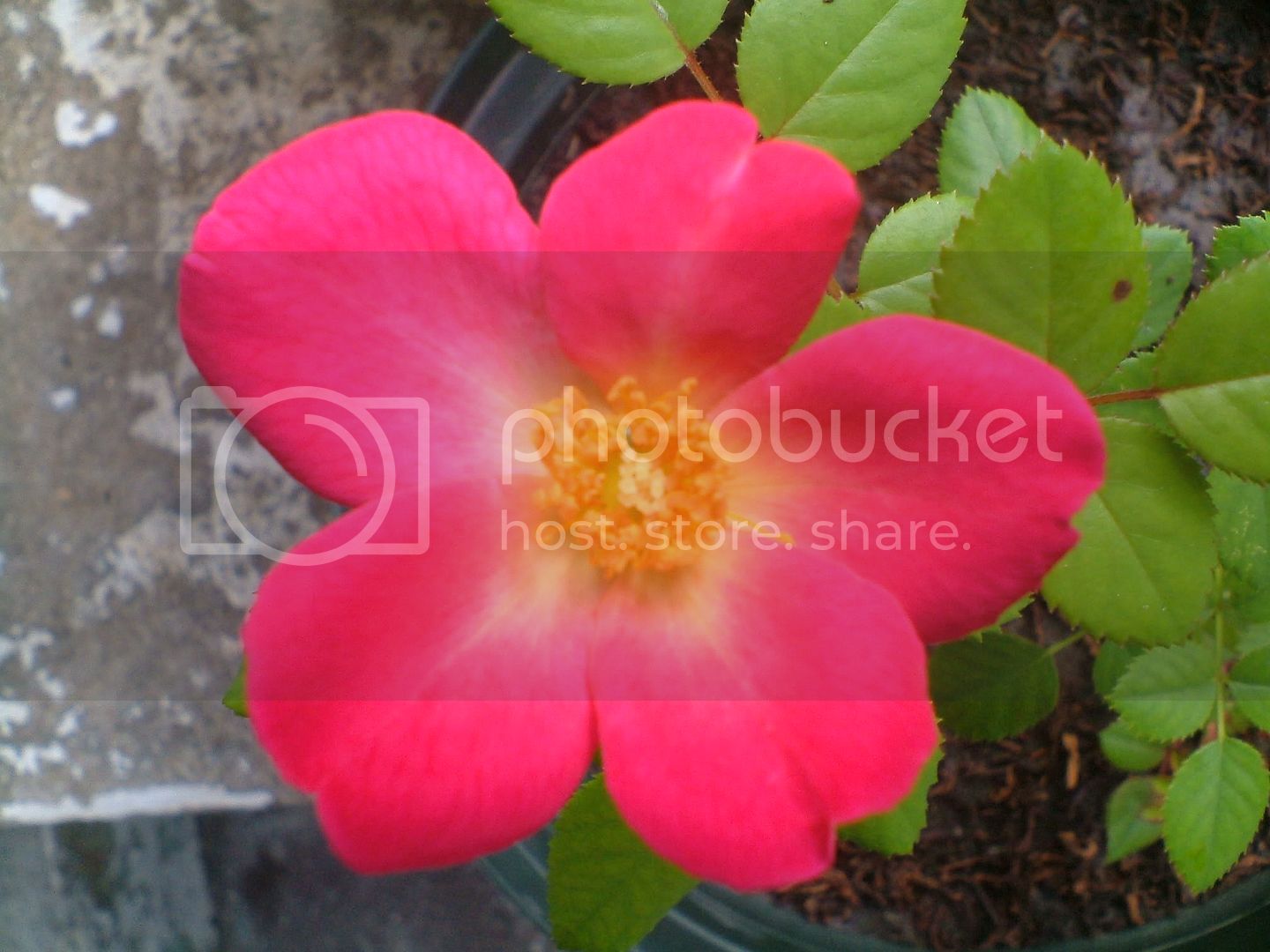 This one resembles dad more than knockout. Lots of pollen. Flower held for ages (but blued badly).
Both are fragrant but bleached horribly.